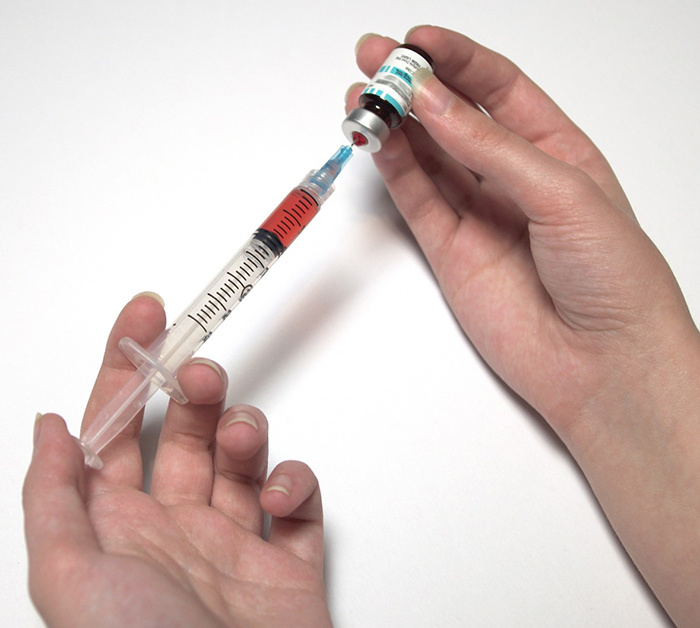 Get it, inject it mentality for combatting COVID
By Jenna Cocullo, Local Journalism Initiative
Chatham-Kent's health officials are also preparing for the arrival of the vaccine estimated to arrive by the end of the month.
Dr. David Colby, Chatham-Kent's medical officer of health, is receiving up to two briefings a day from provincial officials regarding the vaccine, he told reporters at the municipality's weekly COVID press conference.
"The best estimate that I have is that it will be here before the end of this month. And we are all advocating and pressuring very hard to get the vaccine here sooner rather than later so that's the best I can do right now," he said.
Health Canada has only approved two vaccines to date, Moderna's and Pfizer's, both of which require a second dose to be doled out roughly a month after the first.
Colby said the game plan for Chatham-Kent is to issue as many first doses as possible without holding any second doses in reserve.
"There is increasing data that the second dose can be delayed. The very conservative national advisory body of immunization has said that up to 42 days between the doses is okay. The extrapolation of existing science around vaccines would indicate that is a conservative estimate and it's probably longer," Colby said.
According to Pfizer's research published in the New England Journal of Medicine, one dose of the vaccine provides an efficacy of 52 per cent.
Vaccine efficacy for Moderna was said to be at 80.2 per cent, however "these data do not provide sufficient information about longer term protection beyond 28 days after a single dose," according to their research.
Colby said the first priority is to get that first dose into as many people as possible because projections indicate that vaccine supply will "be getting better not getting worse."
Earlier this week, Prime Minister Justin Trudeau announced in a press conference that Canada made another large purchase of the Pfizer vaccine, acquiring 20 million new doses which brings the total of vaccines Canadians will receive this year to 80 million.
There are other vaccines, such as Johnson & Johnson which are expected to release their trial data this month, that are close to being approved by Health Canada.
"So that situation can only get better, I believe. And those are the reasons why we should not be reserving doses in storage rather than getting them out there into arms," Colby said.
Colby said he is advocating to receive at least 5,000 vaccines for Chatham-Kent's Phase 1 rollout which will focus primarily on long-term care residents and workers.
"But we'll roll out whatever we get as soon as they arrive," he said. "Our goal is to have empty freezers here."
Recently, C-K Public Health partnered with IPSOS on a local survey asking 540 residents by phone how they felt about the vaccine. The survey was conducted from Oct. 22-Nov. 2, before data on the two approved vaccines were announced. The results found that only 33 per cent of the local population will "definitely" take a COVID-19 vaccine, while 21 per cent will "probably" follow suit.
Comments
comments