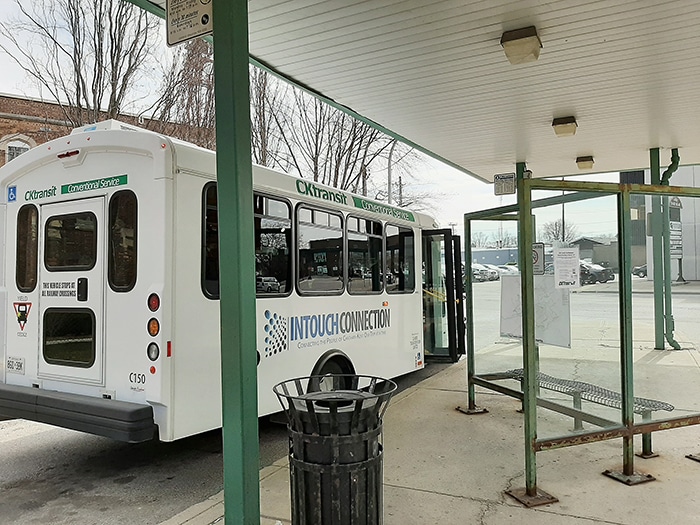 CKTransit will continue to operate regular hours for riders requiring transportation to perform or access essential services permitted under the Grey-Lockdown level of Ontario's COVID Response Framework.
Essential travel means riders requiring transit service to get to and from work, or to secure essential goods and services.
All riders must wear a face covering and use the provided hand sanitizer prior to boarding the bus.
Municipal officials ask that you refrain from using CKTransit to not make trips into the community unless it is essential. If you are experiencing any cold or flu-like symptoms, remain at home.
Future notices will be issued through the media, CKTransit.ca, at the Downtown Chatham Terminal, and on transit vehicles. Up-to-date information may not be available at every shelter. Visit www.cktransit.ca for up to date notices of transit service changes.