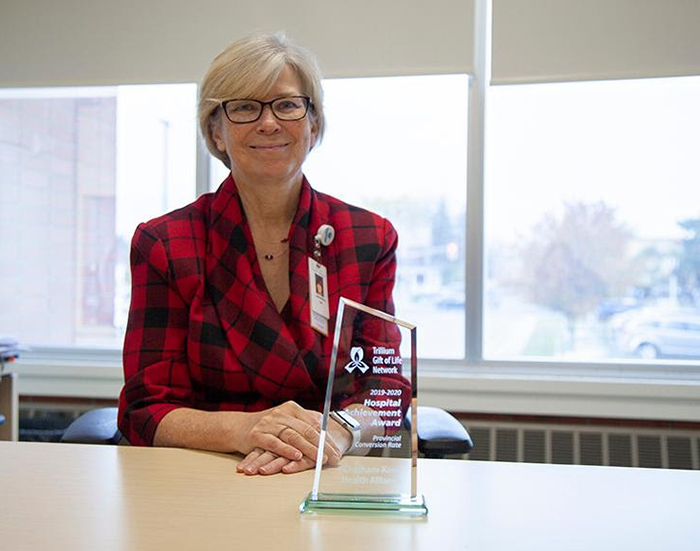 The Trillium Gift of Life Network (TGLN), Ontario's organ and tissue donation and transplantation agency, has recognized the Chatham-Kent Health Alliance (CKHA) for its efforts to integrate organ and tissue donation into quality end-of-life care.
CKHA was presented with the Provincial Conversion Rate Award during TGLN's Hospital Performance Awards' web broadcast on Dec. 2.
The award is granted to organizations that meet or exceed TGLN's target of a 63-per-cent conversion rate. The conversion rate represents the percentage of potential organ donors that went on to become actual donors.
In 2019-20, CKHA surpassed the target to achieve a conversion rate of 100 per cent. This is CKHA's second year in a row achieving that conversion rate.
"As a designated Trillium Gift of Life Network hospital since 2012, we appreciate the outstanding support TGLN always provides us. This is a significant contributing factor to our success in organ donation over the years," said Lisa Northcott, CKHA's Vice President, People and Chief Nursing Executive, in a media release.
CKHA is among 30 hospitals to be recognized for outstanding efforts to integrate donation into quality end-of-life care in 2019-20.
Comments
comments