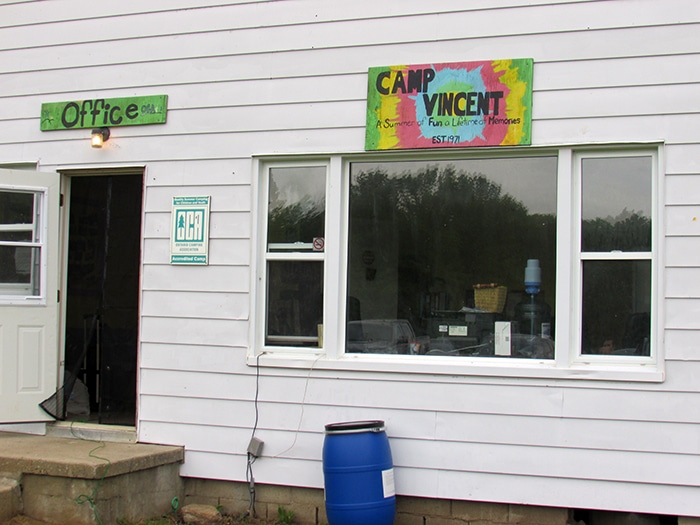 By Pam Wright, Local Journalism Initiative
The Thamesville Herald
The plea for donations to keep Bothwell's St. Vincent's camp afloat is being answered.
According a member of the fundraising team, a number of private individuals and businesses have stepped forward with funds as part of the effort to reopen to campers in 2021.
"People know it's a good cause and people are listening," says Lee Salisbury. "It's really starting to roll. It's a fabulous start."
Because of COVID-19, St. Vincent's couldn't open this year. With no incoming revenue from the 700 campers who would normally attend, the 49-year-old facility is facing a serious cash shortfall.
To add insult to injury, break-ins in 2020 caused thousands of dollars damage to buildings and machinery.
However, all is not lost. Salisbury says almost $20,000 has been raised since the call for help went out about three weeks ago.
The camp is in need of around $80,000 to meet its financial obligations and maintain the facility, preparing for the day when COVID-19 pandemic restrictions are no longer in effect.
Salisbury says someone anonymously pledged $5,000.
Another anonymous donor will match any donations up to $5,000 until Christmas.
"They just care about the community," Salisbury explains, adding there are various levels of sponsorship available to people who want to give.
A number of corporate sponsors have also come forward, Salisbury adds, many of them coming from the Wallaceburg area.
Anyone wanting to make a donation can consult the St. Vincent Face Book page. Mail in donations can also be sent to Camp Vincent, 80 King St. East, Chatham, Ont., N7M 3M8.