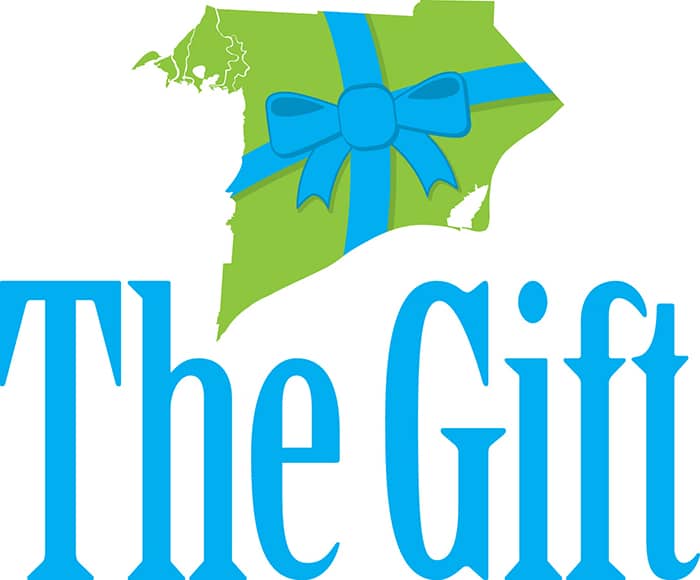 By Bruce Corcoran
Chatham-Kent's Miracle is morphing into a Gift, just in time for Christmas.
In the wake of the highly successful May 16 Miracle — where nearly 680,000 pounds of non-perishable food was collected across the municipality — the focus is now on ensuring no one in Chatham-Kent goes without a Christmas this year.
That means a great deal of teamwork will be required to kick the Grinch — also known as COVID-19 this year — to the curb.
While the May 16 Miracle was largely led by volunteers, with input from local food bank personnel, the Gift is more of a tag-team effort, according to Lindsey Davidson, one of the organizers of the campaign.
"We have organizations from across Chatham-Kent who have been involved doing (Christmas) hampers for many, many years," she said.
That includes organizations such as the Chatham Goodfellows, who for decades have worked to ensure their motto, "No Child Without A Christmas," is honoured.
Scott Williston of Goodfellows said the need is great this year, thanks to COVID-19.
"We've done the math and we think there are 30,000 people who will need help this Christmas in Chatham-Kent," he said. "We don't want to miss anybody this year."
Brent Wilken, a key organizer of the May 16 Miracle and a lead hand for the Gift, said the thought of the Christmas hamper groups joining forces with a strong C-K volunteer base is mind boggling.
"It brings me to my knees when I think of the strength of the citizens and now these organizations. These organizations are experts. They've been helping people all over Chatham-Kent for years. And if we put these organizations with the citizens, we can go even further," he said.
Wilken said there is no set finish line in the endeavour.
"We're just going to get as far as we can; as far as we can is perfect," he said. "We're going to do as much as we can."
Maureen Geddes, another key component in the organization of the Miracle, said the Gift is a little different, and is coming at a more challenging time.
"When it comes to the Gift at Christmas, it's a little more sensitive than food. It can be hard for people to say 'thank you,' and receive support," she said.
Williston said that although the Gift is focused on helping others at and around Christmas, a Christian holiday, there is no exclusivity in terms of religion.
"We have to be inclusive. It doesn't matter the religion. If they need help, we want to help them," he said.
Davidson said COVID-19 remains in the forefront of any planning.
"As we've been organizing this, we've been putting a focus on safety. We've been in contact with CK Public Health to make sure everything is being done according to guidelines at this time," she said.
South Kent Coun. Anthony Ceccacci urges everyone to become involved, and believes this event will be truly inspiring.
"What the community needs right now is something the community already has. It's the Gift. It's in all of us," he said. "It could be donating a little bit of time, or as much time as you have right now. Or receiving. The sum is way more than the parts. Our community is very special."
Wilken said the Gift will be delivered in three phases, with the first being from now until Nov. 21, where the goal is to rally as many people to the effort as possible.
Phase 2 runs Nov. 22 to Dec. 25, "when the real Christmas spirit is going to happen," Wilken said. It's about gathering toy and food donations and distributing them to the organizations, and beyond.
Davidson said the effort will focus on filling the needs of the various Christmas hamper groups first, and spilling out from there to include food banks and other community organizations.
Phase 3, well that's the setup for whatever comes next for Chatham-Kent.
"After we do this, who knows what's going to happen next? We're only going to want to take another step," Wilken said.