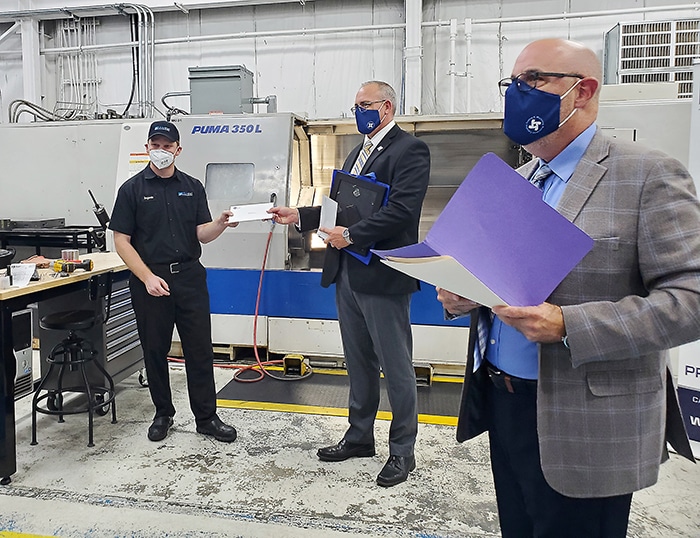 AarKel's Ben Nichols has turned some heads at the national level.
The general machinist at Wallaceburg's AarKel Tool and Die recently received the apprenticeship award from the Canadian Tool and Machining Association (CTMA).
The awards are presented annually by the CTMA to apprentices in a variety of categories that are involved in the tooling and machining industries that have demonstrated exemplary initiatives to advance themselves in their selected trade.
According to AarKel officials, Nichols has been a self-starter and a role model within his peer group.
Comments
comments