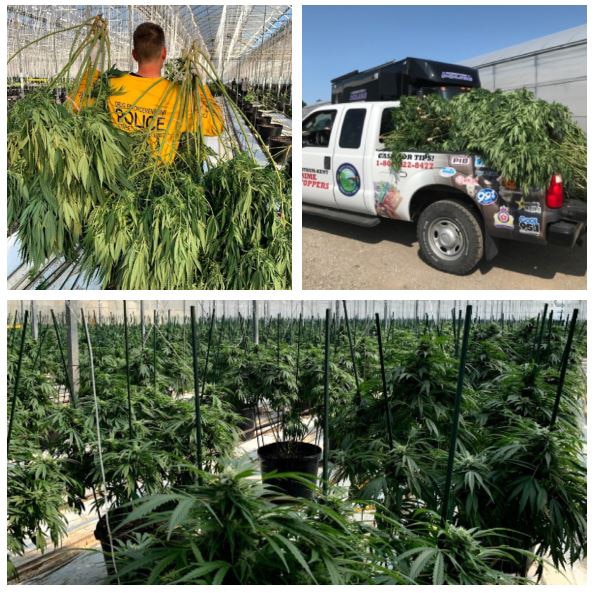 Chatham-Kent police say they've pulled out $7.3 million in illegal marijuana from a greenhouse facility on Maynard Line.
On Sept. 16, members of the Intelligence unit executed the search warrant at the facility.
Over a three-day period, police dismantled an illegal drug operation and seized more than $7.3 million in pot.
Police say that due to the complexity of this operation, the investigation remains on going and charges are pending.
"This is a significant amount of drugs associated to an illegal drug operation," Chief Gary Conn said in a media release. "Our officers, including members of our Street Crimes and Drug Unit, worked on this project for several days. It required the use of many resources, including our front-line officers, and I am very pleased to see (once again) an investigation of this magnitude come to a successful conclusion, with the seizure of such an extraordinary amount of illicit drugs being removed from our streets."