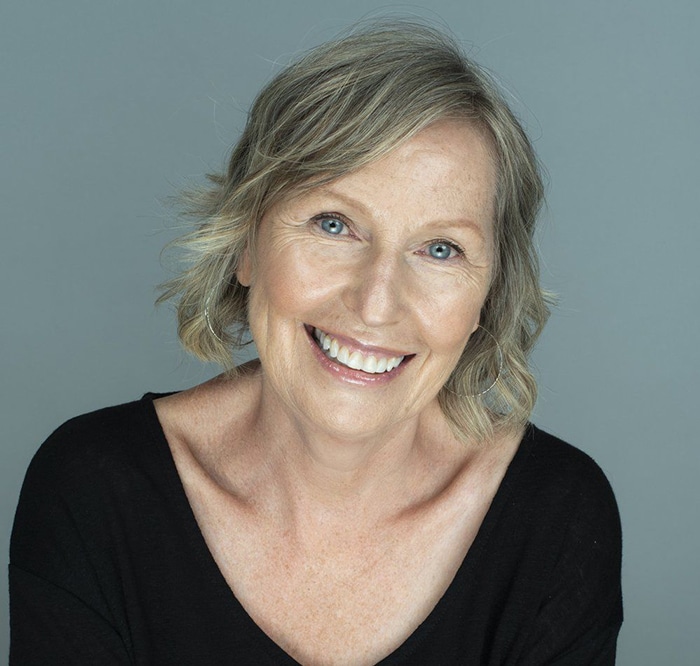 By Bird Bouchard, Local Journalism Initiative Reporter
A local author is continuing to educate children on the Marathon of Hope.
Mary Beth Leatherdale has always loved children's books. She has worked in children's book and magazine publishing her entire career as an editor and writer. Despite authoring her first book, "My Class and Me' in 2003, it wasn't until nine years ago when she started freelancing and focusing more on writing.
Today, Leatherdale, a native of Ridgetown, is the proud author of a children's book, "Terry Fox and Me."
According to Leatherdale, when she first came across the book's idea, she was doing a lot of school visits, and students were excitedly preparing for the Terry Fox Run. She started thinking about what an inspiration Fox was to generations of Canadians.
Leatherdale said she was chatting about the idea with a retired principal, and she commented there really needs to be a book for younger kids. However, when she found a quote from Terry's younger brother Darrell Fox — "without Doug Alward, there would never have been a Marathon of Hope" — she knew she had found her story."
"You can't exaggerate what an impact he had in this country, bringing cancer out of the closet, changing the way we think about disabilities, and inspiring us all with his courage," said Leatherdale. "Everyone of us has lost a loved one to cancer."
The book, which was released on Aug. 4, celebrates the friendship between Terry Fox and Doug Alward also has illustrations on every page by Milan Pavlovic.
Despite having only hit the shelves for a few days, Leatherdale said it's wonderful to see the attention the book is receiving. In fact, the book has been featured in an article in the Globe and Mail, and there's an interview planned with Global TV.
"Best of all, I'm hearing from kids and parents who have already purchased the book, and they love it — especially Milan Pavlovic's beautiful illustrations," said Leatherdale.
Leatherdale said there was an important message for everyone to take away from the story.
"Terry Fox wasn't born a hero or cancer activist," said Leatherdale. "He was just an ordinary kid. He wouldn't have been able to accomplish what he did without his best friend Doug Alward beside him every step of the way. Some of us are "Terrys" drawn into the spotlight by circumstances. Most of us are "Dougs" working quietly behind the scenes. But both roles are important. Together, we can achieve the impossible."
"Terry Fox and Me" can be purchased in bookstores and is available online through Chapters, Indigo and Amazon. The publisher will be donating a portion of the proceeds from the book to the Terry Fox Foundation as well as donating 2,500 copies to schools across the country. Leatherdale will also be donating a portion of her royalties to the Terry Fox Foundation.
"So many of us have been affected by cancer," said Leatherdale. "Please consider participating in this year's Terry Fox Run and help raise money to fight cancer. Visit terryfox.org/run."
This year's Terry Fox run takes place Sunday, Sept. 20, marking the 40th anniversary of the Marathon of Hope.
The Ridgetown Independent