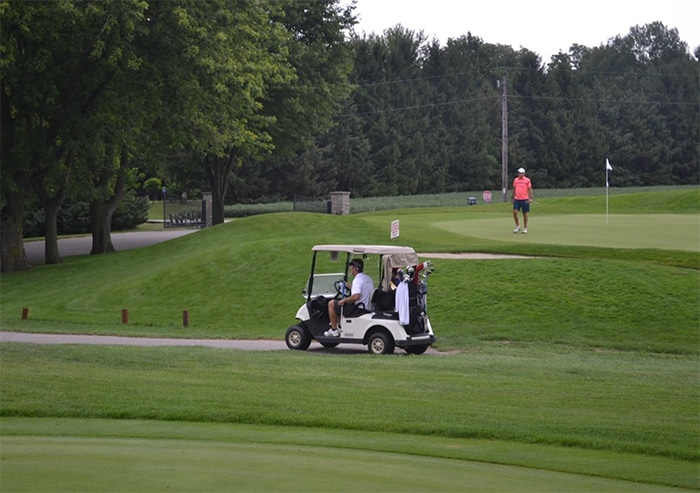 Golf enthusiasts came together and raised more than $75,000 at Maple City Country Club on Aug. 14 for Chatham-Kent Health Alliance Foundation's (CKHAF) 15th Annual Pro/Am golf tournament 
Proceeds will go towards the purchase of a new C-Arm – a key piece of imaging equipment for Chatham-Kent Health Alliance's (CKHA) new urology services. 
Although this year's tournament featured a new format and a number of changes to comply with COVID-19 physical distancing requirements, organizers said participants who attended the sold-out event were still able to enjoy a great day out on the golf course in support of local health care. 
"It was incredible to receive such a positive response when we announced we were able to host the tournament with restrictions in place," Mary Lou Crowley, president & CEO of CKAF, said in a media release. 
CKHA's new urologist, Dr. Hamidreza Abdi, participated in the tournament and was excited for the chance to meet donors and sponsors of the event. 
"Donor support is absolutely critical to our hospital and I know that the Chatham-Kent community has stepped up time and again for excellence in health care right here in the region, including for our new urology service." said Abdi. 
A number of measures were put in place to ensure physical distancing was being adhered to, and some of the regular tournament contests and activities were either removed or incorporated new rules. 
The traditional sit-down style dinner at the end of the round was replaced with a to-go style dinner, and all prize winners were announced by e-mail following the event. 
"With so many events being cancelled due to the pandemic, we were fortunate to still be able to host this year's tournament in a safe way, and provide the perfect opportunity for our community to get out and support our hospital" added Greg Hetherington, chair, CKHAF board of directors. 
Comments
comments