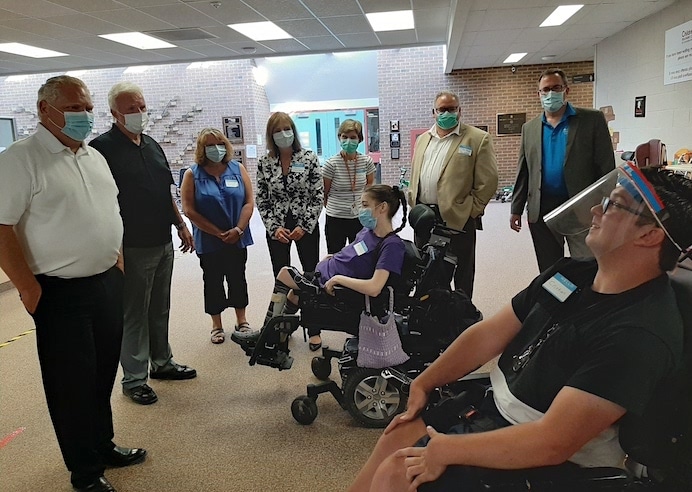 Ontario Premier Doug Ford stopped by the Chatham-Kent Children's Treatment Centre Thursday afternoon.
He met with several ambassadors and families in for physiotherapy, as well as frontline staff who demonstrated what they have done to get up and running during COVID-19 and how they have adapted services virtually.
The Children's Treatment Centre of Chatham-Kent is one of 20 throughout the province. The organization oversees communication and developmental needs for kids.
There are approximately 4,000 families on their case load and the centre serves people from 0-21 years old.
The trip to Chatham-Kent for Ford followed a visit to Windsor-Essex a day after the county entered Stage 3 of reopening.
At his daily press briefing he said a  a new $2 billion hospital for Windsor-Essex was his number one priority.