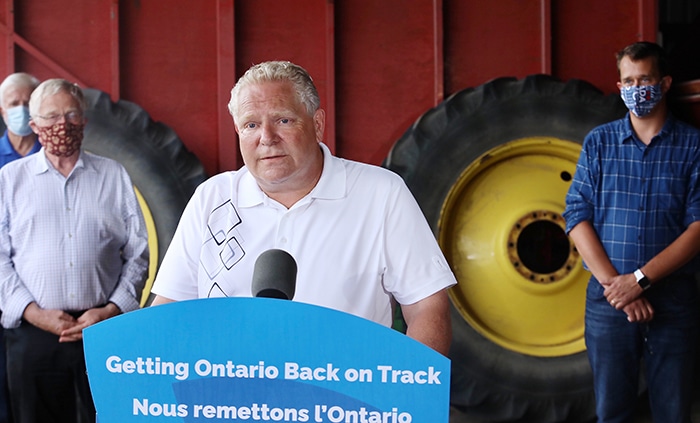 Ontario Premier Doug Ford will be in southwestern Ontario today, including a stop in Chatham.
He'll spend most of the day in the Windsor area, however.
Ford will tour Ford Motor Company's Essex Engine Plant, visit a Windsor church to meet with members of the Lebanese community, as well as the Consul General, to show support in the face of the tragedy in Beirut, and will meet with Windsor-Essex area mayors, including Chatham-Kent Mayor Darrin Canniff.
At 3 p.m., Kinga Surma, Associate Minister of Transportation; and Lambton-Kent-Middlesex MPP Monte McNaughton, Minister of Labour, Training and Skills Development, will link up with Ford to make an announcement in Windsor.
The premier will end his day in Chatham at Chatham Children's Treatment Centre to meet with frontline staff.
Comments
comments