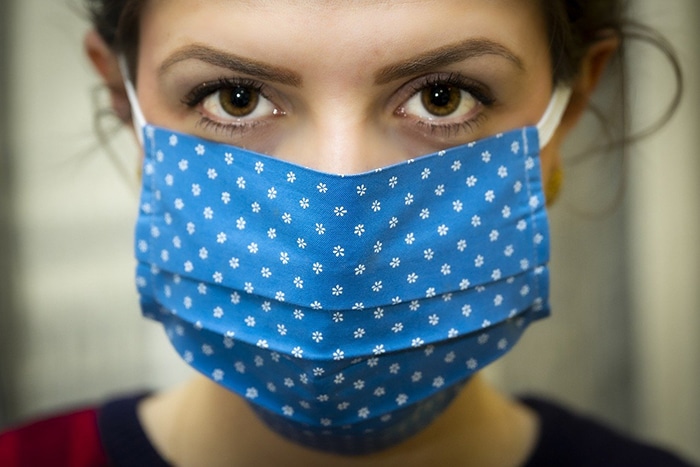 By Jenna Cocullo, Local Journalism Initiative
Chatham-Kent residents will have to mask up.
Chatham Coun. Brock McGregor brought a motion forward that council approve a bylaw mandating masks be worn in indoor public spaces. 
The decision passed with 63 per cent support at Monday night's virtual meeting.
The motion also required that amendments be developed in consultation with Chatham-Kent's medical officer of health, addressing further preventative measures, to be brought forward at the September meeting.
McGregor said he respects Dr. David Colby's hierarchy of COVID-19 prevention measures (which prioritizes social distancing) and that masks were not meant to substitute but rather be an additional measure.
There was no end date for the motion. A removal of the bylaw would only require a majority vote to pass. City staff said a bylaw will come into effect Friday.
City staff said bylaw enforcement officers, the police service, and health inspectors would all ensure the bylaw is upheld, just like all other city bylaws. A discussion will be had as to which team would be responsible for the enforcement. 
The item was not officially on the council's agenda. The motion was made without notice after passing with a two-thirds vote. Chatham Coun. David Sulman pointed that out and said he would rather have a "proper bylaw," with Dr. Colby's input, presented to the council later in the week.
"When bylaws are usually brought forward there is public input, not through emails and social media, twittersphere, but actual proper notice. That isn't happening here," he said. "A half done bylaw is not what we need to do."
West Kent Coun. Melissa Harrigan, who supported the motion, said that the council often makes decisions outside of their area of expertise.
"In fact we do this at every meeting and I certainly feel like a non expert every time," she said. "In most scenarios we rely both on the opinions and advice of our staff, and also the expertise and experiences of those in our community. And I think it's very important for the public to be made aware of the support in the medical community who are already experts for the approval of the masking bylaw."
Harrigan went on to list the names of medical experts that supported mandatory masks.
East Kent Coun. Steve Pinsonneault said he was against council mandating masks.
"I personally don't think we should be making policies on the fly. You know, we've done this in the past, it never seems to work out." he said. "With the cotton masks I think there is a false sense of security." 
Most councillors said they heard an even split from their constituents regarding the issue.  South Kent Coun. Mary Clare Latimer and Trevor Thompson said with that in mind they would rather leave it in the hands of the medical experts.
"I have a resident here in South Kent who hasn't left her home since March because she has a myriad of health concerns, and I spoke to another resident today, who is in hospital, due to a lung infection and the doctors there told her it is because she wore a mask all day. I'm not qualified to make the sort of decision that measures medical advice and value of lives," Thompson said.
South Kent. Coun. Anthony Ceccacci said it would make most sense to unite with the majority of Ontario's municipalities who require mandatory masks.
Mayor Darrin Canniff made final remarks before the vote saying that most decisions throughout the province were made by municipal councils, not medical officers of health.
Canniff said he supported the motion because at the end of the day it was an issue of public safety. 
He said he feared that masks would be a false sense of security and reminded the public to continue socially distancing themselves. 
"And as we go through this pandemic together I think it's vitally important that we do our best to prevent shaming around both mask wearing and the inability to wear a mask and uphold respect for each other," McGregor said.