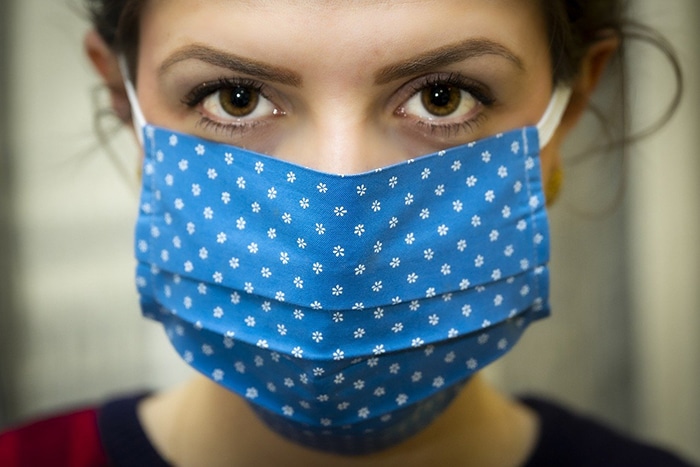 Editor: Over the past few weeks, I have seen that there is much confusion in the general public in regarding what a mandatory masking order looks like. 
Many believe that everyone will need to wear a mask whenever they leave their home. This is not the case. 
For most public health units across Ontario, the order is ONLY for commercial public places where goods and services are sold. 
What that means for me is I will need to wear a mask while grocery shopping for approximately 30 minutes a week, as well as for maybe two or three trips to a variety or other store for approximately five minutes each time. 
There are 10,080 minutes in a week. Only for about 45 of them would I need to wear a mask under a mandated order. 
Other concerns I have seen raised by the public is that they can't wear a mask because they have breathing difficulties, a medical condition such as COPD or severe asthma or even panic/anxiety disorders and sometimes physical impairments. It is of my opinion that individuals such as these, whose risk to COVID-19 would be greater because of such conditions, would only benefit from a mandated order. 
They themselves would be exempt from having to wear one under an order, and in turn, it would help to ensure that those around them who "can" safely wear a mask were doing so. 
It is clear that there is a need for the public to be aware of what an example of a mandated order looks like and I would encourage everyone to look to examples from the other public health units that are readily available on the Internet. Each has their own extensive list of exemptions to their masking order (who would not be required to wear one), as well as a lot of great information on when it is appropriate to wear a mask, how to safely wear and remove one, how to dispose of disposable masks and the best way to wash reusable cloth masks. 
Lastly, one of the other concerns I have seen over the past few days regarding masks is that there are people in our community who are wearing their mask incorrectly. I'm not of a mindset that I feel like just because someone is doing something "not quite right" that we should throw away the idea entirely. We (the public health unit) need to step in and provide more widespread education regarding ALL of the very important public health measures they have put in place to protect us. 
I can wholeheartedly agree that social distancing is one of the most important safety measures we have in place. Everyone, regardless of if they are using a mask at the moment or not, needs to be heeding the advice to stay at least six feet away from anyone outside of their own personal bubble of 10. Just because one has a mask on does not mean they no longer need to social distance. Also, if you are not wearing a mask, and see someone who has a mask on outside of your bubble, it does NOT mean it is safe to go within their six-foot personal space.
Masks do not stop the spread of COVID-19, but in my opinion, it is being proven every day that the proper use of masks – along with social distancing, proper handwashing and other measures – "do" slow it down. And that is what we are focusing on as a community in order for us to safely remain in Stage 3, continue to see reopenings of businesses, to get people back to work and rebuild the economy and to keep eachother healthy as best as we can. 
Tera Fox
Chatham-Kent
Comments
comments
« Wednesday police briefs C-K woman dies from COVID-19; 11 new cases reported »