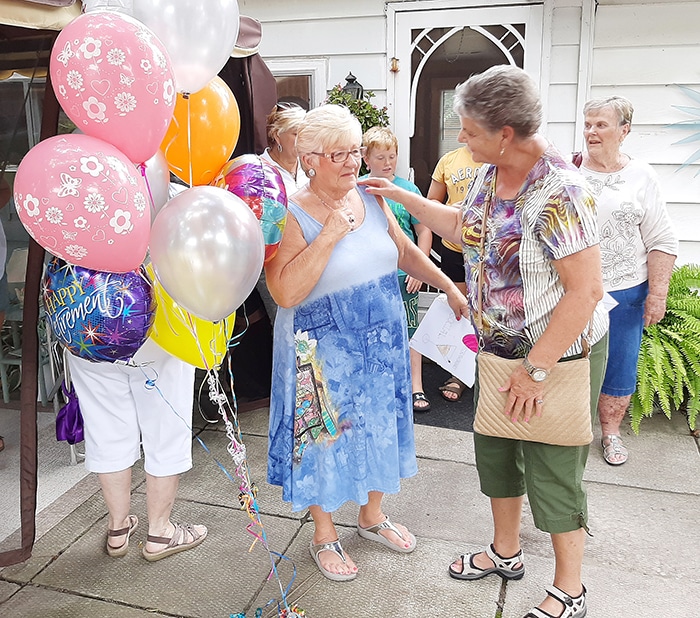 Cites COVID as reason she, 76, is retiring from hairstyling
By Jenna Cocullo, Local Journalism Initiative
Parting is bittersweet for Chatham-Kent hairdresser Gail Miller who is hanging up her scissors after 60 years of serving the community.
"This is quite the surprise," said Miller through teary eyes as her family, friends and dog Archie, handed her balloons and flowers on her last day of work.
It was the first time her grandchildren had ever seen Miller speechless.
"Gigi (Miller) is likely the most giving person ever," said her grandson Justin Johnson. "That is why so many people showed up."
Miller, 76, had no plans to retire until the COVID-19 pandemic threw a wrench in things. But for Miller, the earlier retirement means more time can be spent relaxing in Florida and following Elvis Tribute Artists around the country.
Almost a dozen photos and memorabilia of rock and roll's king are displayed in her quaint one-room salon. Miller has styled hair at her Queen Street, Chatham location for 35 years. 
She first began hairdressing at the age of 16 when a shampoo and set cost $0.25 and a haircut was only $0.35. 
Miller's mom owned Adrienne's Beauty Salon on LaCroix Street. She wanted Miller to pursue any other career but hairdressing, and her dad would have liked it if she took a job at his gas company. 
"But I always wanted to be a hairdresser just like my mother," Miller said.
She also owned Sweden Freeze, on Charing Cross, worked as a personal care worker at Paramed Homecare, organized fashion shows, ran her own salon out of the Grandview hotels for 14 years, where she was also the superintendent, and ran a motel in Florida.
"She's always been a big part of the fabric of this community," said Miller's daughter.
Throughout her career, Miller found time to raise a daughter and two sons with her late-husband William Miller. She also has eight grandchildren and five great grandchildren.
Madeline Montgomery was Miller's last haircut on Friday at her usual 1:30 p.m. appointment. Miller has been cutting her hair every week for 50 years.
"Well I'm not happy she's retiring, but I think she deserves it. It's about time," said Montogomery with a chuckle.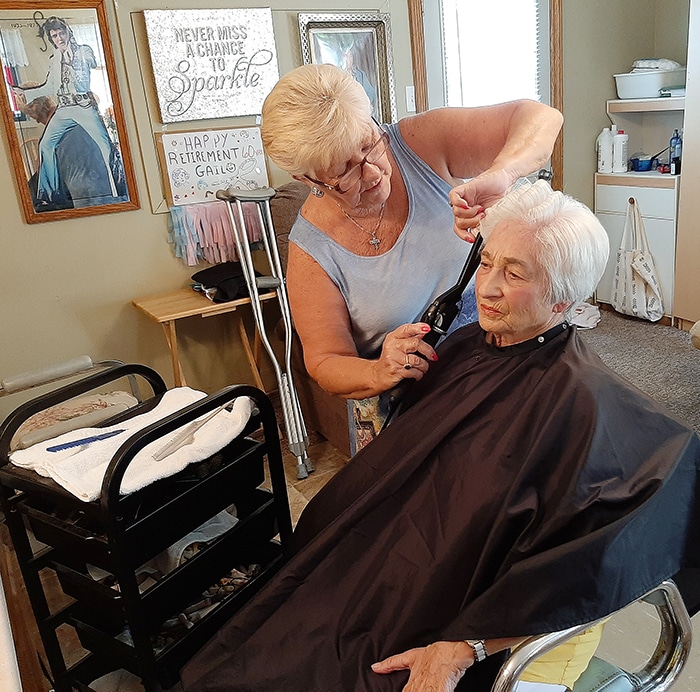 Hairdressing runs in the family, as both Miller's daughter and granddaughter became hairdressers for a while. Now her daughter-in-law is taking over most of her clients.
Miller has mix-feelings about ending her long career in personal service. She will remember the long, long days of hairdressing, but most importantly all the individuals that she got to socialize with during her sometimes 12-hour days.
"You're not just a hairdresser, you're a social director, a psychologist, so many things. It's not a customer relationship it's a friendship," she said.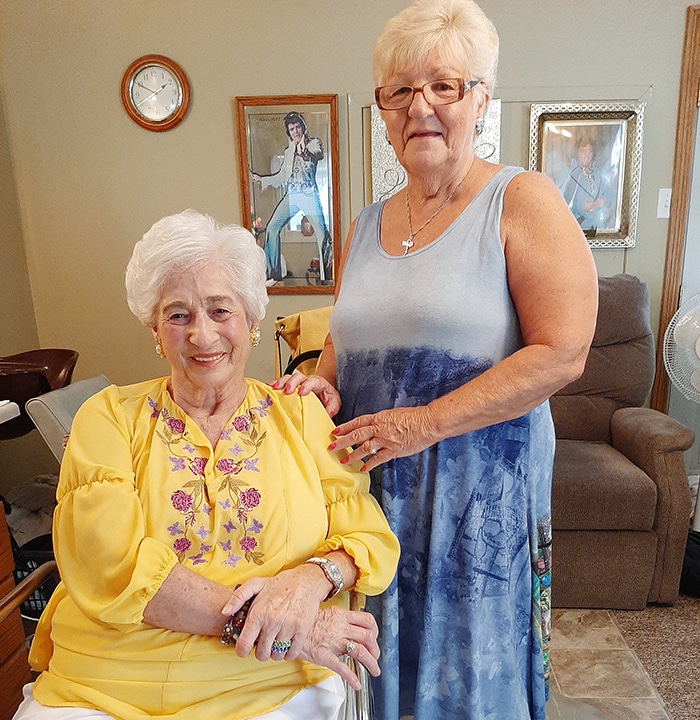 Comments
comments