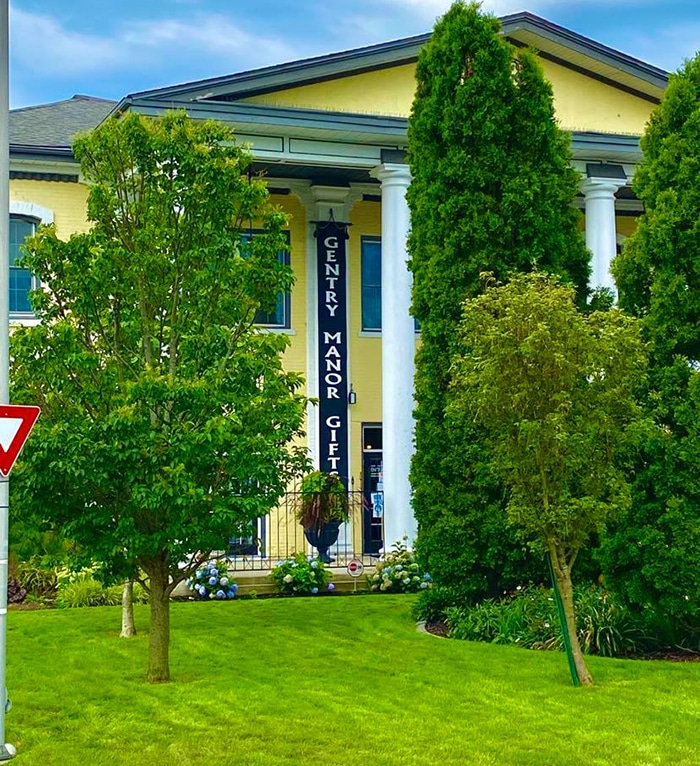 By Bruce Corcoran
The folks at Gentry Manor are taking their fashions to the front lawn next week, as they host their Garden Fashion Show.
Co-owner James Lizotte said the Manor will hold two shows, at 1 p.m. and 3 p.m. Aug. 7 on their front lawn. Social distancing means there are only 40 seats per session.
Normally, Gentry Manor takes part in multiple fashion shows at various locations throughout the year. With COVID-19 restrictions in place, all have been cancelled for the year.
But that didn't stop Lizotte and company.
"We haven't been able to do one in a while. We thought, 'We have this beautiful front yard, so why not use it?'" he said.
Lizotte said they will set up 10 tables of four and are encouraging people to come in groups of four.
"We can't seat strangers together," he said.
Next Friday's shows will highlight their spring and summer selections, as well as offering a sneak peek at fall fashions, Lizotte said.
The shows will also feature refreshments and appetizers, he said, adding interest from patrons has been excellent.
"I think the 1 p.m. show is sold out. I just booked another three tables for the 3 p.m. show, so I think we'll be sold out," he said.
Such interest has Lizotte thinking a fall fashion show on the lawn might be in order as well, as long as Mother Nature co-operates.
For tickets, contact Gentry Manor at 519-352-9420.
Gentry Manor is celebrating its 25th anniversary this year, through COVID-19. At first, it closed in the early stages of the pandemic as it was deemed a non-essential business, as big box locations such as Wal-Mart remained open.
But it reopened at the end of May, Lizotte said, with the salon part of the operation reopening in June as we entered Stage 2.
While they were shuttered, Lizotte said they put products up on Facebook and offered curbside pickup.
Comments
comments