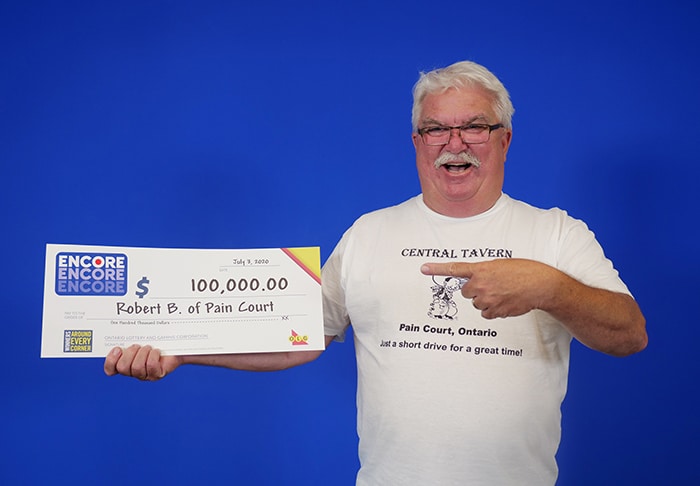 Robert Bechard of Pain Court matched six of seven Encore numbers back in March to win $100,000 on Encore.
Bechard played the March 13 Lotto Max and filled out the Encore.
Bechard, a 63-year old married father of two, discovered his win when he used the Ticket Checker at a retailer.  
"I looked at the screen and I was like 'What the…?'" he said in a media release. "I was so excited and thrilled – I was shaking!"
The school custodian plans to use his winnings to pay some bills and invest towards his retirement.
"What a nice feeling! I am so happy about this win – my whole town knows I've won," he smiled.
The winning ticket was purchased at Pain Court Market on Winterline Road in Pain Court.