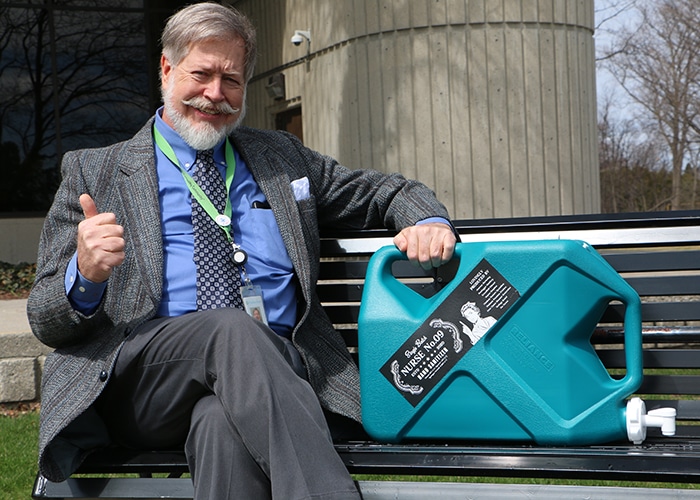 Advocate wants to see more done to help migrant workers
Jenna Cocullo, Local Journalism Initiative
Chatham-Kent's medical officer of health and the province announced a new plan to keep migrant workers safe during the remainder of the COVID-19 pandemic.
Although the outbreak at Greenhill Produce has been officially declared over, Windsor-Essex and Leamington are still facing high numbers of infected migrant workers in the agriculture industry.
Chatham-Kent's medical officer of health, Dr. David Colby said some of the problems came from contract companies shifting contract employees around to different workplaces during the pandemic.
"I don't want to give any impression that (migrant workers) are the cause of this problem, they are the victims of this problem," he said.
The class order, which was released on Wednesday by Colby, states that owners or operators of agricultural operations in Chatham-Kent that employ temporary foreign workers on any basis must abide by actions listed:
• Ensure that all temporary foreign workers who have arrived in Canada are isolated for 14 days from the date of arrival;
• Keep a list of names of all temporary foreign workers scheduled to arrive in Canada, their planned date of arrival, the actual date of arrival, and a plan for isolation of all temporary foreign workers;
• Ensure that accurate and updated contact information for all workers is available to be produced to the Chatham-Kent Public Health Unit within 24 hours of request in support of case management and contact tracing requirements;
• Ensure that all workers arriving to work from any area where there is community transmission have tested negative for COVID-19 within 48 hours prior to entering or beginning work; and
• Conduct screening once per shift, including asking if workers are experiencing symptoms of fever, cough, difficulty breathing, alterations in smell or taste, if they have travelled outside Canada and if they have been in close contact with any persons infected with COVID-19.
"I am of the opinion that there is a high risk of increasing the spread of COVID-19 within agricultural operations in Chatham-Kent. The measures specified in this Order are necessary in order to decrease or eliminate the risks to health associated with the COVID-19," reads the order, written by Colby.
He added CK Public Health Unit is rendering assistance to Windsor-Essex's public health unit "in any way we can."
The region is still overwhelmed with high numbers of positive cases and there is no possibility of closing the borders between both counties, he said.
Colby said the class order he issued was not intended to nudge or influence the situation in Windsor-Essex. It was the result of a request from Ontario's chief medical officer of health that all health units consider such orders.
The class order makes legal what Colby said was already imposed in Chatham-Kent through co-operation.
"Really this class order represents little to no change for the practice of preventing infections in Chatham-Kent," he said.
Chris Ramsaroop, an organizer with the advocacy group Justice for Migrant Workers, said he doesn't believe that any municipality has taken the necessary steps to support vulnerable communities, specifically migrant workers. He hopes Colby will enact an order limiting the amount of people living per bunkhouse and mandating that workers be housed in hotels and motels for the rest of the season, out of fear that we are on the cusp of a second-wave.
On Wednesday, the Ontario government also implemented a three-point plan to reduce the risk of transmission of COVID-19 on farms.
The province is engaging employers to schedule more mobile testing on farms and continuing to facilitate on-site testing at agri-food businesses and community assessment centres "to make proactive testing more timely and accessible".
About 350 asymptomatic workers have been tested at their work site since on-site testing launched this past weekend.
In regard to provincial orders issued, "Justice for Migrant Workers is outraged by (Wednesday's) announcement. Both the province and federal government continue to drop their responsibility to protect migrant agricultural workers," Ramsaroop said.
The plan also states that temporary foreign workers are entitled to the same benefits and protections as any other worker in Ontario. That includes workers' compensation benefits, which are administered by the Workplace Safety and Insurance Board (WSIB).
However, Ramsaroop claimed employers are reneging on their obligation to file workers' compensation claims, and estimates that only 23 per cent of workers who have tested positive for COVID19 have filed WSIB forms since the start of the pandemic.
"All workers deserve paid sick days, something not acknowledged by the province. Furthermore, having asymptomatic workers work will only exacerbate the pandemic in the industry. Farms should be shut down for two weeks and workers should be paid full salaries to ensure their health and well being," he said.
The chief medical officer of health will also issue new public health guidance allowing positive asymptomatic workers to continue working as long as they follow the public health measures in their workplace to minimize the risk of transmission to others.
"By providing both farmers and employees with economic certainty, this three-point plan will allow the rapid scaling up of testing in agri-food sector workplaces across the region," provincial Minister of Health Christine Elliott, said. "These targeted actions build on the collaborative and comprehensive response already in progress and will allow us to better identify and isolate cases so we can move this region into Stage 2 and safely reopen."