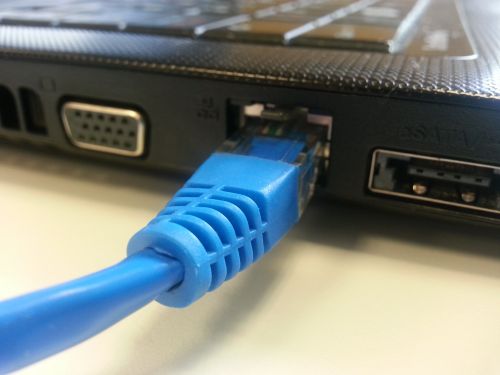 By Bruce Corcoran
This week's announcement of a $150 million investment into reliable broadband and cellular service by the province is going to miss the mark in Chatham-Kent.
In fact, it's funding that's already been announced.
That according to Chatham-Kent CAO Don Shropshire.
"As far as we can tell, all of the money they announced has already been announced previously. It's all repackaged," Shropshire said.
The dollar value matches a late-March announcement by the Ontario government.
According to provincial officials, the funding will help create economic and educational opportunities in rural, remote and underserved areas of the province.
The Improving Connectivity in Ontario (ICON) funding is being disbursed to a number of rural Internet initiatives around the province, including the Southwestern Integrated Fibre Technology (SWIFT) program.
SWIFT has awarded contracts in Lambton, Wellington and Norfolk counties, and the Municipality of Chatham-Kent has an RFP out in regard to SWIFT as well.
But Chatham-Kent doesn't qualify for any of the ICON funding for SWIFT, Shropshire said. We're too populous.
The provincial funds come from a program that focuses on small-town and rural Ontario. As rural as Chatham-Kent is, with a population of more than 100,000, it does not qualify.
It should be noted that Chatham-Kent, an amalgamated municipality, was forcefully created more than two decades ago at the hands of the provincial government.
"The province chose to fund their portion of the SWIFT money through one level of funding and we were not eligible for that," Shropshire said, adding the SWIFT funding comes from federal, provincial, and municipal governments, as well as Internet Service Providers (ISP). "We agreed to take on a disproportionate level of local and ISP funding."
As a result, Shropshire said the municipality has invested about $3.7 million, and anticipates the request for proposals that come back will total somewhere between $10 million and $11 million.
He anticipates TekSavvy, Bell Canada and Cogeco – three companies that have already invested in fibre optic cabling in the municipality – will submit proposals, along with other ISPs.
No one company can land more than half the contract.
"We recognized a need for high-speed fibre investment. So far, from TekSavvy and Bell, there has been large investment," Shropshire said.
Both companies have invested millions in laying fibre in Chatham to date.
Shropshire added the new contracts could be for fibre in some of the outlying communities, or for wireless delivery of high-speed Internet into the more rural parts of the municipality.
He said the C-K RSP for the SWIFT project closes in the fall.
As many as 12 per cent of households in Ontario ― mostly in rural, remote or Northern areas ― are underserved or unserved, according to the Canadian Radio-television and Telecommunications Commission.