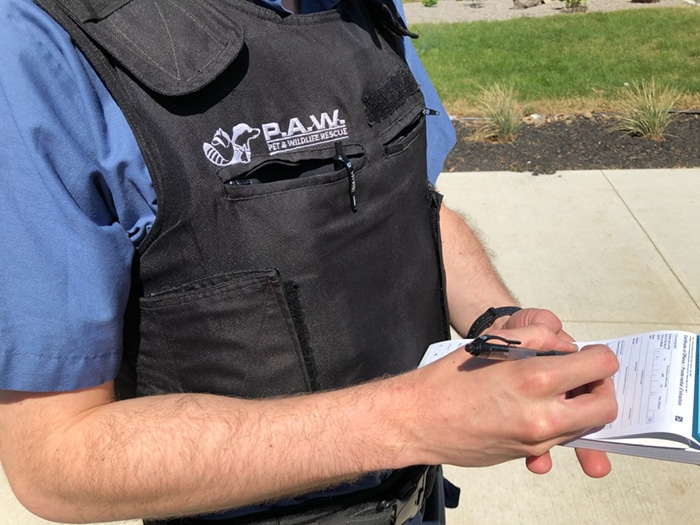 On Sunday, Chatham-Kent animal control officers responded to a call regarding a dog left unattended in a vehicle on Wellington Street West in the city of Chatham.
Upon arrival, animal control officers found a dog in a locked vehicle, unattended, with all windows rolled up, according to Pet & Wildlife Rescue (PAWR) officials.
Officers took multiple temperature readings of the vehicle using a temperature gun. The reading ranged from 30-50 degrees Celsius inside of the vehicle, as well, the animal started to show signs of distress.
As animal control offices were taking steps to remove the animal from the vehicle, the owner arrived on scene. The dog had been left in the vehicle for more than an hour, PAWR officials said.
As a result, animal control charged a 38-year-old Dover Centre man with "Animal left unattended in a motor vehicle when weather conditions not suitable."
PAWR personnel wish to remind animal owners and motorists that even if the ambient temperature outside is cooler, the inside of a vehicle will heat up very quickly. Within just 10 minutes in 24-degree weather, the inside of a car can reach 38C. Within half an hour, it will be 50C.
If you see an animal left in a hot vehicle in Chatham-Kent you can call animal control at 226-996-9969 or your local police service.