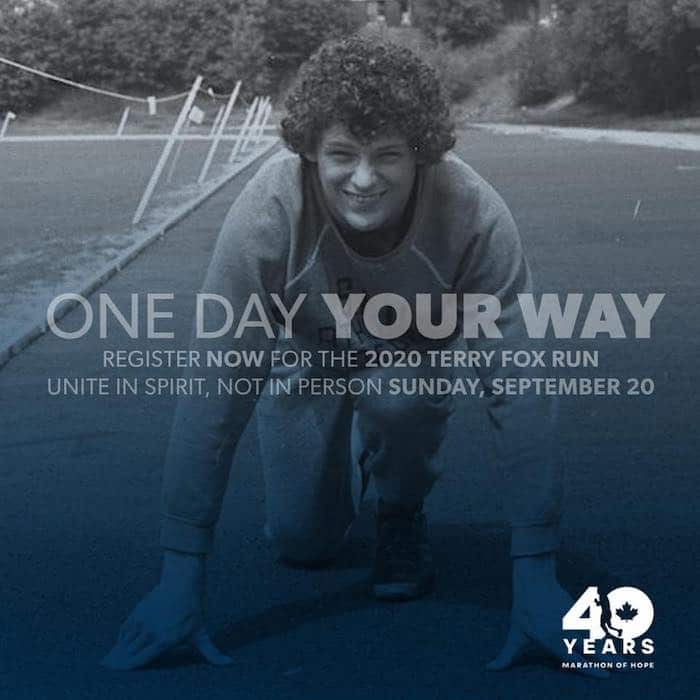 Cancer is not waiting for COVID-19 to be over.
And Chatham-Kent residents don't have to wait to raise money for cancer research.
On Friday, the Dresden Terry Fox Run announced that the Terry Fox Foundation decided 2020's fundraiser will take place virtually.
"Canadians will unite in spirit, not in person, for their own virtual version of the run. This year, participate from wherever you are. Around your neighbourhood, backyard, down the street or around the block. Walk, Ride, Run," they said.
This year marked a celebration of the 40th anniversary of Terry's Marathon of Hope. The 2020 Virtual Terry Fox Run will take place on Sunday, Sept. 20. This year's slogan is "One Day. Your Way."
"Forty years ago, Terry asked us all to come together as a nation, to inspire each other for a greater good. Today, while we cannot come together physically for now, we can continue his example of thinking of others. In these trying times thank you for taking care of your families, yourself and each other," the Terry Fox Foundation stated.
Those wishing to participate can register online at: terryfox.org
The Dresden Terry Fox Run organizers said those that register online between May 20 – 31, will be entered in a draw to win a pair of limited-edition adidas ORION running shoes, a replica of what Terry wore in 1980.