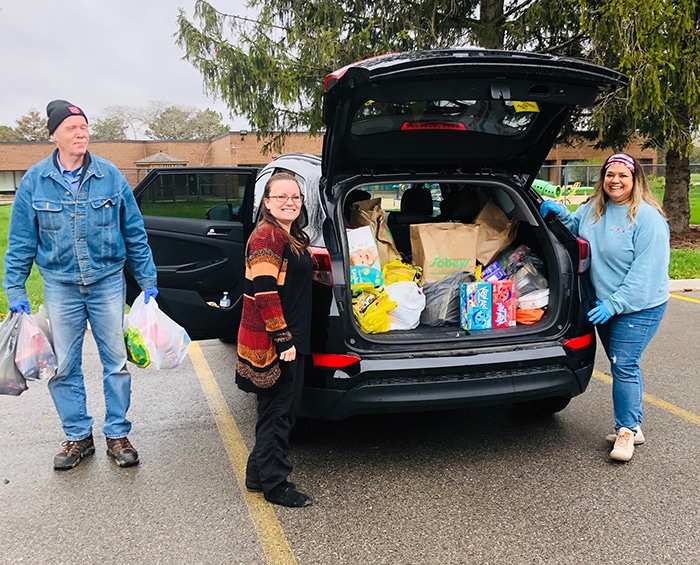 By Bruce Corcoran
As the May 16 Miracle fast approaches, we must remember miracles happen every day, in all shapes and sizes.
Take for example the efforts of staff at Chatham-Kent Children's Services (CKCS), who recently held a food drive for the Salvation Army, and filled four vehicles with non-perishables in just four days.
Keri Parker, a developmental support worker with CKCS, said the idea came about by chance and occurred before there was any mention of the May 16 Miracle, where residents around the municipality are asked to put out a non-perishable food item on their front porches that day for pickup around noon.
Parker said she was reviewing a resource handbook while working from home when a simple phone call started the ball rolling for the CKCS food drive.
"The resource handbook had numbers where people could reach out for support – mental health, food banks, etc. – as well as activities you can do during COVID. It is just a resource for when we go through these hard times," she said. "I wanted to connect with the food banks to make sure we knew the process if any of our clients phoned in to ask.
"I asked if there was anything we could do for them, and the Salvation Army said they were in need of a food drive. We said, 'yeah, we can do that for you.'"
Staff at CKCS jumped on board, and drop-off locations at four communities outside of Chatham – homes of staff members in places such as Merlin and North Buxton – as well as at the CKCS office were established.
Between April 27 and 30, the donations flooded in, Parker said.
"The donations just kept pouring in. Everybody was very generous," she said.
CKCS staff wound up with enough food to fill four vehicles, and more, and Salvation Army officials came April 30 to pick up the food.
"We had four carloads of goods, plus what was collected at the office. It was a really nice haul," Parker said. "It was a nice way to mend a gap and help with their (Salvation Army's) immediate needs."
Parker added CKCS will also be involved with the May 16 Miracle.
"For us as an agency, we'll keep reaching out to the community, responding to needs as we become informed," she said.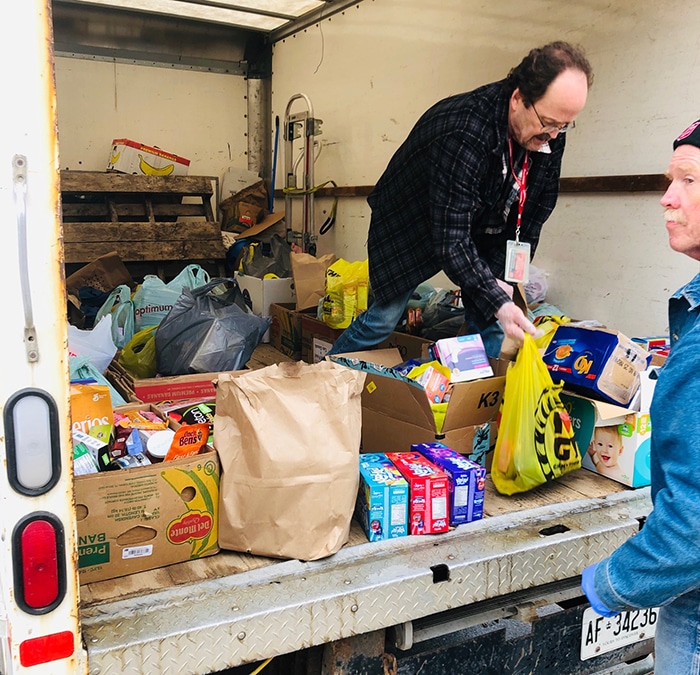 Comments
comments