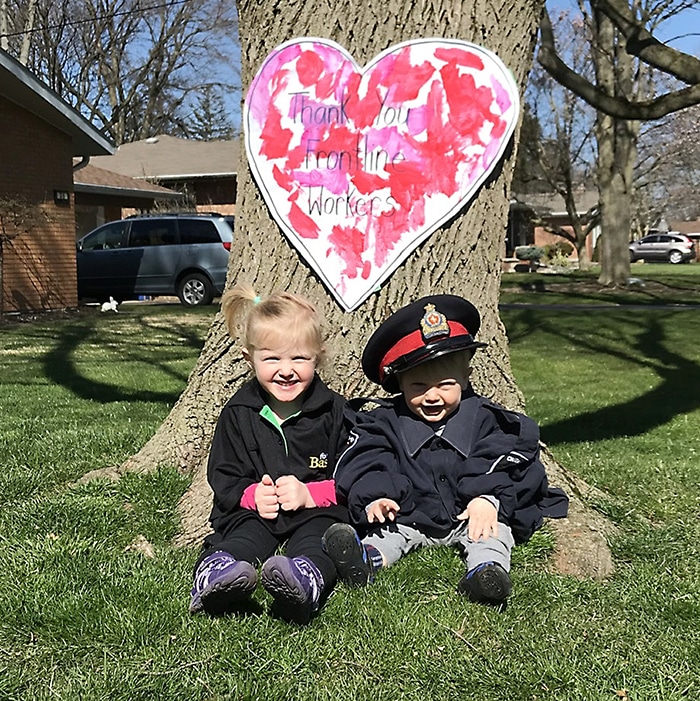 Audrey, two and a half, and Tommy, 1, Comiskey wanted to thank frontline workers by dressing up as their grandparents, Pauline and Mike Currie.
Pauline is working at Food Basics as the produce manager to make sure we can continue to get fresh produce, and Mike is a retired Chatham-Kent police officer.
The kids and their parents say thank you to everyone who is working to keep the
community safe.