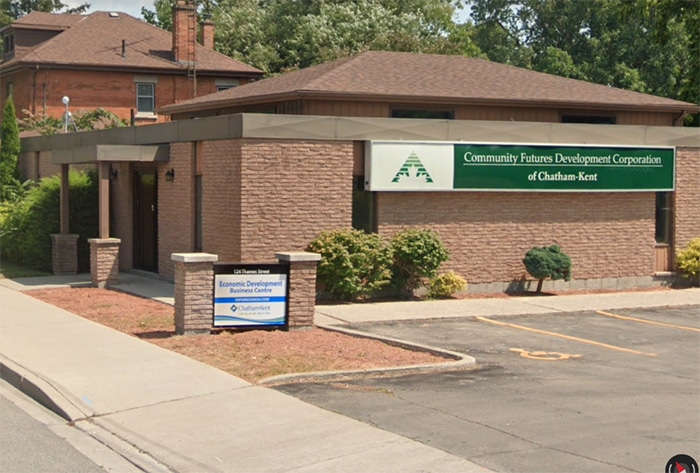 Twenty Chatham-Kent businesses have received a collective total of $50,000 in new funding to improve their digital footprint, Chatham-Kent Economic Development and the Small Business Centre officials announced on Wednesday.
The Digital Main Street grant was made available by the Ontario Business Improvement Area Association (OBIAA) who reviewed the grants from businesses across Ontario.
"We would love to see a few more businesses receive grants in Chatham-Kent, but there is a limited amount of dollars available to distribute, and we are being told only the top plans are being considered," said Doug Robbins, Economic Development Officer. "What has been great to see is that the grants are being awarded to businesses in communities across our entire region."
"I'm about a month away from going live and I don't want to get into too many specifics right now, but we are very happy to receive the grant," Dave Dawson, owner of Instant Print & Promo, one of the businesses awarded the grant to take their services online. "I have also been attending training sessions that the Small Business Centre has been hosting and they have been very helpful."
In the fall of 2019, Economic Development was provided with a grant of $85,000 to bring on the Digital Service Squad team.
The initial focus of the team was to work with businesses across Chatham-Kent to provide a digital assessment of the business, show businesses how to apply for the grant, and to help identify opportunities for the business to improve their online presence.
The next phase of the Digital Service Squad, which includes the staff from the Small Business Centre, has been to focus on training tools for businesses. With the recent changes due to COVID-19, the team has readjusted to focus more on webinar events and providing online resources.
"It only makes sense that since we talk the talk, that we walk the walk and move our training events on to webinar and teleconference," said Robbins. "We have already recorded one live session and republished it on YouTube for businesses to watch."
Robbins added that they are looking at other webinars from professional agencies around the area to help raise awareness of the tools available to businesses as they re-adjust during the pandemic. Some of these webinar sessions include Online Relationships, E-commerce 101, Farm to Table, Customer Engagement During COVID-19, and a Website Building for Beginners Boot Camp.