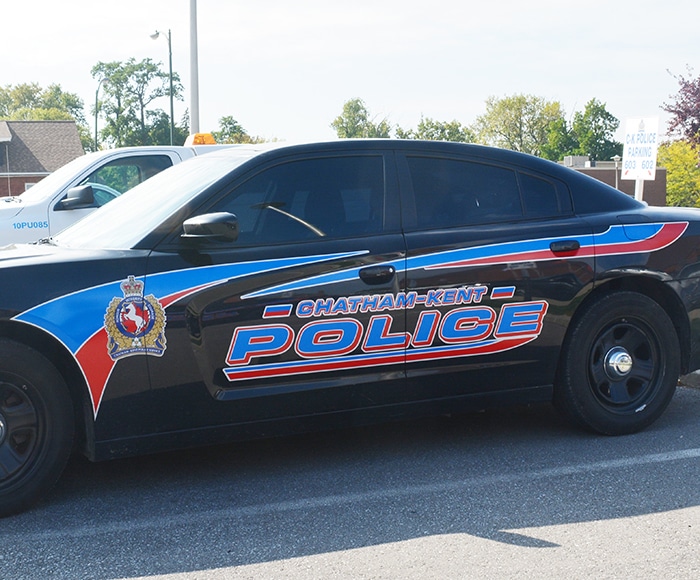 Robbery charges
Yesterday afternoon, a male teen was walking on Wellington Street East in Chatham when he was approached by a male youth known to him. The youth threatened to hurt the teen if he didn't give him the chain that was around his neck.
The teen gave him his chain and ran away.
A 17-year-old male youth was located by police a short distance away. He was arrested and charged with robbery. He has been held in custody pending a bail hearing.
Traffic stop leads to cannabis charge
Last night, an officer on general patrol initiated a traffic stop on Grand Avenue East in Chatham.
The driver, a 26-year-old London man was charged with having cannabis readily available and driving with no license.
The passenger who was also the registered owner of the vehicle, a 26-year-old London woman, was charged with allowing him to drive her vehicle with no license.
Theft of tools
Sometime between Wednesday at 5:30 p.m. and Thursday at 6:30 a.m., unknown suspect(s) entered the school under construction on McNaughton Avenue in Chatham.
Once inside, the suspect(s) stole copper pipes, couplings, a DeWalt chopper saw and Milwaukee radio. Total value of the theft has been estimated at $2000.
Anyone with information is asked to contact Const. Kristen Charron at kristenc@chatham-kent.ca or 519-436-6600 ext. 87352. Anonymous callers may call Crime Stoppers at 1-800-222-TIPS (8477) and may be eligible for a cash reward.