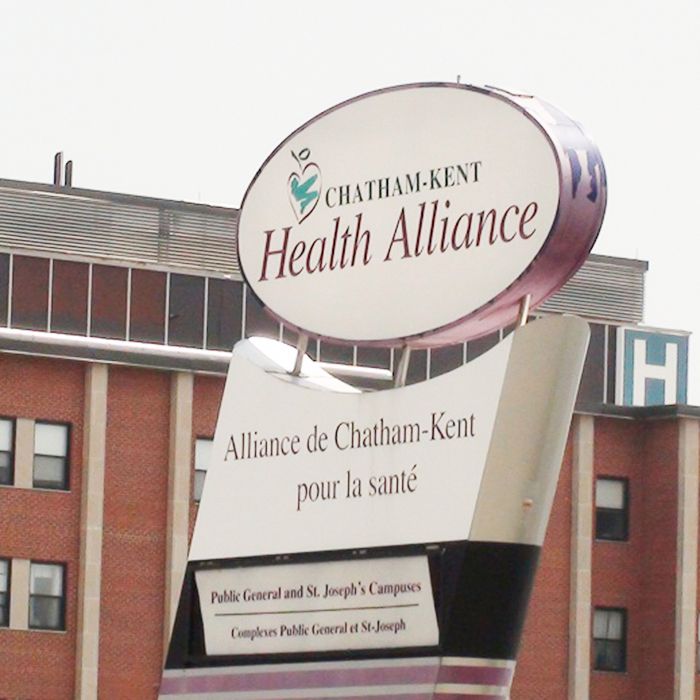 By Bruce Corcoran
There are 100 Chatham-Kent Health Alliance (CKHA) staff and 17 C-K physicians currently in self-isolation after having travelled recently, according to CKHA officials.
The self-isolation is mandated by the federal government in an effort to slow the spread of the COVID-19 virus.
Lori Marshall, president and CEO of the CKHA, said the personnel opted to travel within the past two weeks.
"We need to remember we are also very close to two borders. The travel may not have been exotic. It may have been a trip across the border," she said. "We do have people who potentially work on both sides of the border."
Marshall said the CKHA did not discourage travel, as it is not part of the organization's mandate.
"Anything that's a public health message, we rely on (C-K) Public Health or the (federal) government," she said.
On March 11, the World Health Organization declared the COVID-19 outbreak to be a pandemic. By March 16, Prime Minister Justin Trudeau had announced entry restrictions would go into place two days later. And on March 19, the federal government said all non-essential travel was to be avoided.
Our closest border is with the State of Michigan, where cases are spiking. As of late Thursday, there were nearly 3,000 reported cases in that state, and hospitals were becoming jammed with cases.
So, even a trip across the border recently came with increased risk.
"It's important for the community to know the staff and physicians are adhering to the 14 days of isolation," Marshall said. "We hope they all will stay well and will join us back at the end of the 14 days."
CKHA's top official added the alliance has about 1,400 staff and there are roughly 250 physicians in Chatham-Kent.
"In terms of ratios, it's actually a small number of people," she said.
To be down staff at this time of the year – around March Break – is nothing new to the organization as well.
"Our normal approach during March Break is we slow down the organization. We normally do fewer operations and procedures," she said.
With concerns over COVID-19, and preparation for a potential spike in local cases, Marshall said the hospital organization had recently ramped down its elective surgeries and non-emergency clinical activity, as directed by the Ontario Ministry of Health.
The CKHA has prepared its facilities to be ready for an influx of COVID-19 patients, she said, and is at 70-per-cent-occupancy at this time.
Marshall expects the majority of the staff and physicians in self-isolation to be able to return to work in about a week's time, once their 14-days of isolation end.