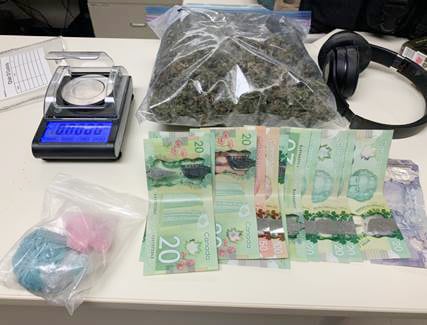 A traffic stop on Victoria Avenue in Chatham led to a drug bust by Chatham-Kent police yesterday.
Police say an officer pulled a vehicle over on Victoria Avenue near James Street Wednesday afternoon, and observed the driver get out of the car and toss something underneath it.
Officers retrieved the item – a black pouch – and found it contained suspected fentanyl, digital scales and small plastic bags.
A resulting search found the man to also be in possession of marijuana and cash.
Police estimate the total street value of the confiscated drugs at about $18,500.
A 31-year-old Chatham man is charged with having care and control of a vehicle with cannabis readily available, and possession of fentanyl for the purpose of trafficking.