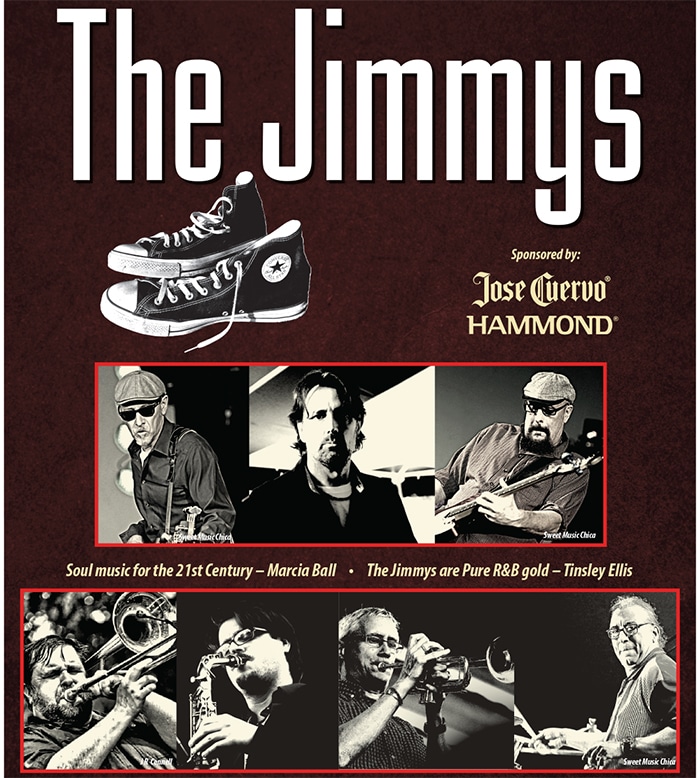 The Jimmys are a seven-piece band influenced by raw Chicago Blues to second-line New Orleans Funk, and they are coming to Chatham this month.
The Canada South Blues Society is hosting the Jimmys on March 20.
With touring experience throughout the U.S. and Europe, The Jimmys have amassed international acclaim.  Members of this band have garnered Wisconsin's top honours in blues, to Grammy recognition to platinum records.
Over the past 12 years, The Jimmys have solidified their brand of blues and R&B across the Midwest, Canada, Europe and the Caribbean. Led by multiple award-winning keyboardist/organist Jimmy Voegeli, the band has been named a "festival favourite" in numerous reviews and magazines.
The Jimmys will perform at the KBD Hall on Byng Avenue on March 20. Tickets are $25 for society members and $30 for the general public. They're available online at ticketscene.ca or at any of these ticket outlets: KBD Hall, HIP Entertainment (Chatham), Kakoon Spa (Ridgetown) or call Bob Christmas at 519-676-9150 for inquires or tickets.
Doors open at 7:30 p.m. and the band will take the stage shortly after 8 p.m.
Comments
comments