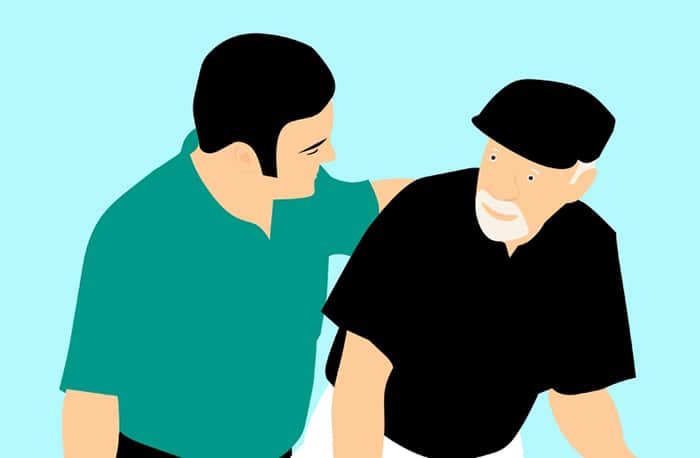 As a Personal Support Worker (PSW) currently working in a long-term care facility, Jennifer Roose knows first-hand the struggle she and her fellow workers face each day to meet resident needs.
Taking part in the Round Table discussions held by the Ontario Health Coalition that involved PSWs, residents, family members, industry representatives, ministry officials and nurses, Roose said the discussion focused on why there is a shortage of PSWs and what solid action can be taken to help.
While the recent government initiative of paying for training for PSWs is good first step, Roose said the reality of what the job currently entails – running off their feet to meet residents' needs in a mandated time frame, physical violence and lack of respect – scares off new hires.
"A lot of the problem is with the training. When they do these courses, it is a very different scenario from sitting in a classroom and then you walk into this nursing home and you have Mr. Jones kicking you and hitting you while you're trying to help him to the toilet because he doesn't understand," Roose noted. "We're finding a lot of ones they are training aren't making it through their first day of orientation because of the shock of it is a lot and the reality of the job. It's a hard job."
Roose, who lives in Chatham-Kent but works in Middlesex, said she is in the job because she cares. The government standard of care, however, for each resident is unrealistic.
"Six minutes. That's the government standard. They want them washed, dressed, toileted, groomed in six minutes," Roose said.
With elderly people, many with physical limitations or dementia, trying to hurry them to be ready in six minutes is frustrating and upsetting for both the staffer and resident, she added. The ratio of resident to staff member also needs to change, as it can be four or five staff members to 60 residents.
"You start at 6 a.m. to get all those residents ready for breakfast. You have two hours to get all those people ready, six minutes per resident, and then you have residents with behaviours in there. We get kicked, hit, spit on daily," she said. "It's the dementia; we know it's not them."
Roose said the type of resident is changing with more dementia and mental illness that LTC homes didn't necessarily get until closures to hospital wards happened, and that creates a different level of need from the resident.
"A lot of PSWs are leaving the field because you can go work at a fast food restaurant for $14 an hour and you don't have half the stress, and a lot of those jobs come with benefits now. They don't like to give out benefits in health care," Roose noted.
There was some consensus during the round-table discussions that most, if not all, long-term care homes are working short-staffed every day, with call-ins and shortages virtually every shift, the report from the Chatham discussions noted.
"With shortages, we are run off our feet. We do what we can, the best we can. Most family members are understanding, but some are quite demanding and not understanding of the situation and how short PSWs are, or they just don't know what goes on in a nursing home," Roose said.
Residents with increasingly complex care issues also are a factor with the level of care needed, and stress and burn out is a real issue for current staff.
Roose said there are many issues that need to be addressed, but if the government started with a fair wage for current PSWs, more might return to the field who have left, and graduates would be more apt to stay if the pay equaled the work. She said there aren't many full-time PSWs out there right now, and part-time workers don't get the same perks, such as benefits, full-time workers get.
"There are PSWs right now doing double shifts, being denied stat holidays, vacations. PSW burnout is a big thing," Roose noted.