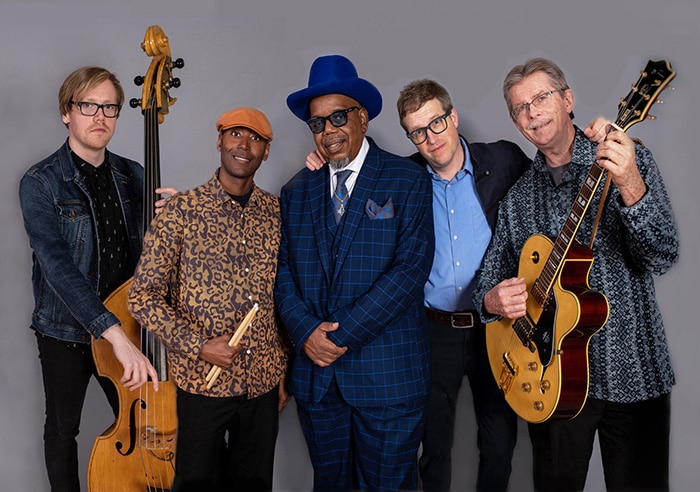 The Cash Box Kings are bona fide blues royalty, and they are coming to Chatham Saturday, Feb. 15 to the KBD Hall.
Co-led by Chicago blues vocalist and songwriter Oscar Wilson, and Madison, Wisconsin-based songwriter, harmonica giant and singer Joe Nosek, the band plays raw and unvarnished house-rocking blues.
Wilson's gritty vocals and Nosek's powerhouse harmonica fuel their original songs.
With their top shelf musicianship and trademark good humor, The Cash Box Kings are a one-of-a-kind blues band. In the words of MOJO magazine, the band is "flawless."
Mixing tough Chicago and Delta blues, jumping proto-rock 'n' roll, and steamrolling "bluesabilly" (their original mix of Chicago blues and Memphis rockabilly), they attack every song they play with contemporary authority and old-school authenticity.
After the tremendous critical and popular response to The Cash Box Kings' 2017 Alligator Records debut, Royal Mint, the band returns with Hail To The Kings!, their tenth career release. Recorded in Chicago and produced by Nosek, the album features 13 songs, including 11 originals written or co-written by Nosek and Wilson.
Tickets are available at the KBD Hall, HIP Entertainment and Kakoon Spa in Ridgetown or call Bob Christmas at 519-676-9150. Tickets are $25 for CSBS members or $30 for non-members.
Comments
comments