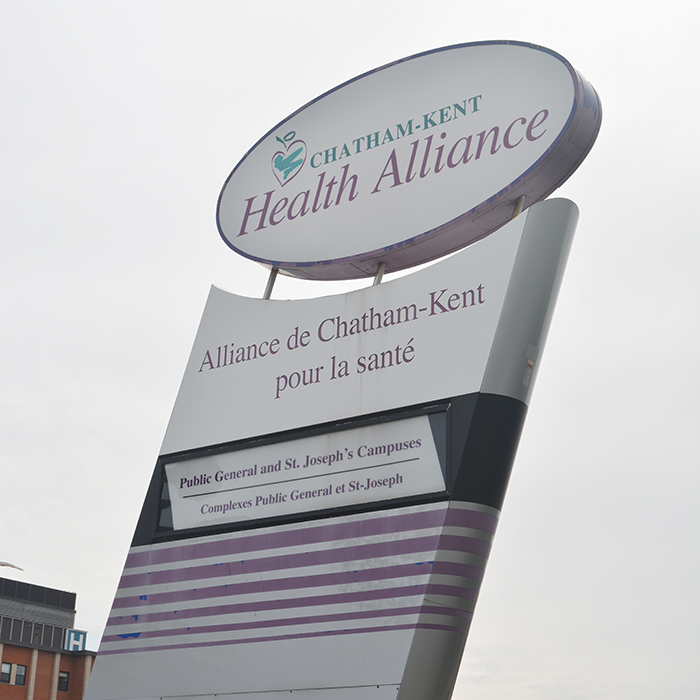 The Chatham-Kent Health Alliance is set to receive nearly $1.9 million from the province to help with infrastructure support.
Monte McNaughton, MPP for Lambton-Kent-Middlesex and Rick Nicholls, MPP for Chatham-Kent-Leamington, made the announcement recently.
"When someone goes to the hospital, they deserve to know that they will be comfortable and safe," McNaughton said in a media release. "The Health Infrastructure Renewal Fund will help our hospitals address urgent infrastructure needs, like repairs to roofs, windows, heating systems and more."
The funding will be split in half between CHKA's two hospitals in Wallaceburg and Chatham-Kent. Spending will include lighting upgrades, fire alarm system upgrade, medical vacuum replacement and asbestos abatement.
"We are thrilled to receive these funds that will invest in critical infrastructure projects at both our Chatham and Wallaceburg sites," said Lori Marshall, President and CEO of the CKHA. "These funds will go towards several high-priority improvements and upgrades in our facilities and will ensure the delivery of patient and family-centred care for citizens of Chatham-Kent now and into the future."
Provincewide, 131 hospitals will receive a total of $175 million.
Comments
comments