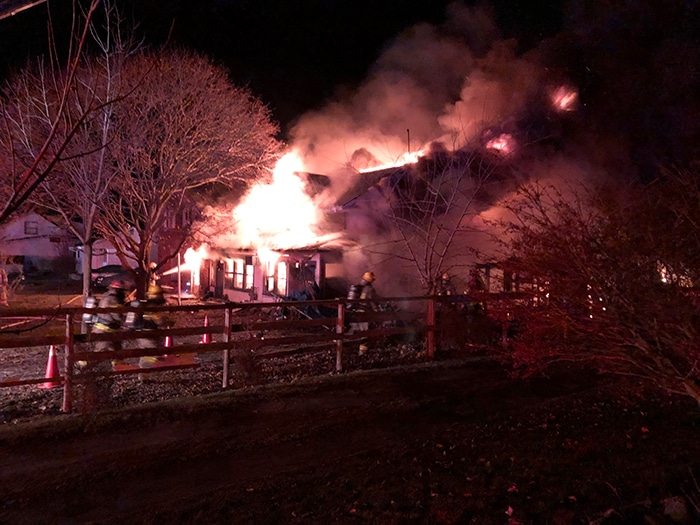 Chatham-Kent fire officials say the cause of a devastating early morning house fire in Charing Cross is undetermined at this point.
Shortly after 4 a.m., Blenheim firefighters responded to a fire call to 21103 Charing Cross Road and arrived to see the home engulfed in flames.
Raleigh South firefighters got the call to assist.
By the time they got the fire under control, officials estimate it did about $200,000 damage to the home.
No one was injured in the blaze.
Comments
comments