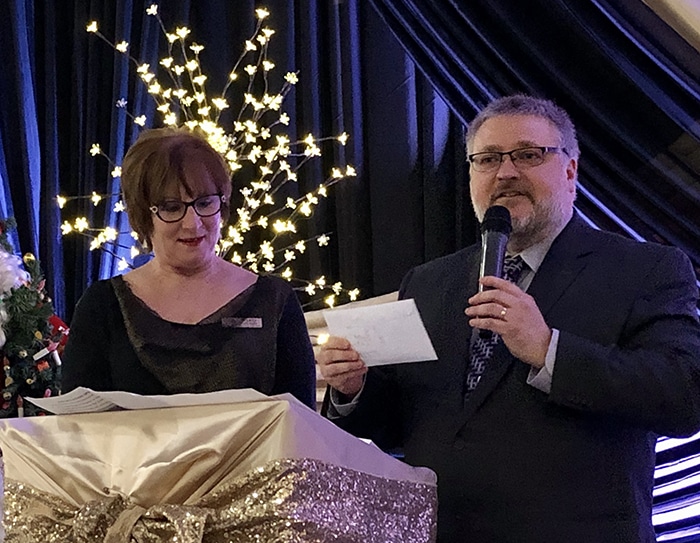 The Chatham-Kent Association of Realtors (CKAR) greeted its 2020 Board of Directors recently during a ceremony at the association's annual holiday luncheon.
New 2020 board members are Michael Gibbons, President; Steve Carroll, Past President; Laura Tourangeau, President Elect; Amber Pinsonneault, Vice President; and Directors Peter Allaer, Carrie Patrick, Brandy Robertson, Crystal Robinson, and Jim Kovacs.
With the endorsement of the CKAR, the Chatham-Kent Women's Centre is the recipient of a $2,600 grant from the Ontario Realtors Care Foundation, which, over the last 40 years, has granted more than $6 million for shelter-based organizations throughout the province.
In 2019, in the spirit of building a stronger, healthier community, realtors of Chatham-Kent contributed to Outreach for Hunger, New Beginnings ACI Brain and Stroke Recovery Association, and Chatham Hope Haven.
"As 2020 President of the CKAR, I welcome the opportunities to come. Technology is rapidly changing the future of real estate. This is not a time to look back. As a board, we want to strengthen our partnerships with the municipality and the public, and remain the trusted voice of advocacy for our membership," Gibbons said in a media release.