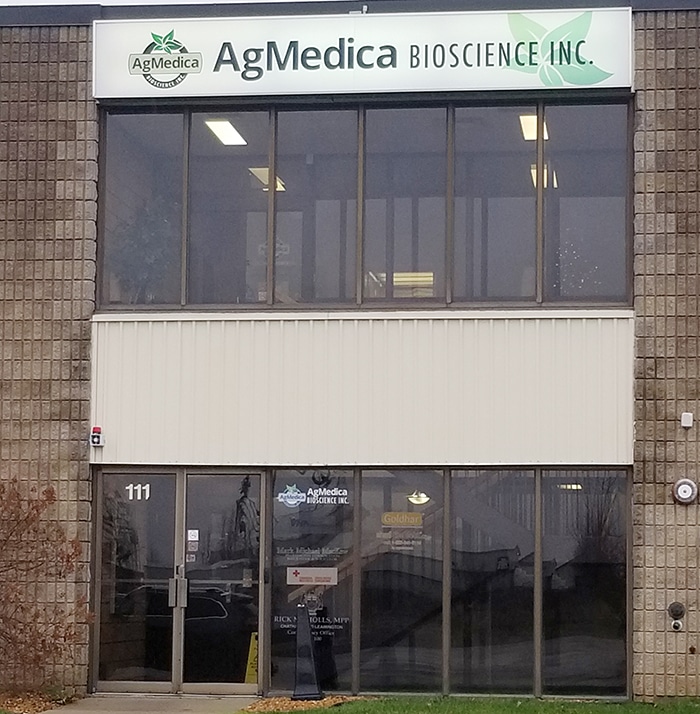 Chatham-Kent-based AgMedica is in a cash crunch.
Earlier this month, the medical marijuana growing company sought and was granted protection under the Companies' Creditors Arrangement Act, according to court documents.
Ernst & Young Inc. (EY) is the proposed monitor through the CCAA process.
Court documents state a key purpose of the effort for CCAA protection is to "obtain a stay of proceedings to allow them (AgMedica) an opportunity to restructure their business and affairs."
A previously published report stated layoffs, including management positions, have taken place.
According to the court documents, the company's liquidity issues are a combination of various factors including external unfavourable factors that are affecting the entire cannabis industry, including price competition with the illicit market, challenges with the roll-out of retail models across the country, and learning curves to adjust product mix to match customer demands."
Other contributing factors are "unfavourable performance in the capital markets led to the retraction of capital raised from public investors to complete an initial public offering; and a proposed debt financing package, which required exclusivity during the negotiation phase, fell through in late October 2019 due to, among other things, the capital market conditions for the cannabis sector."
AgMedica currently holds two site licenses. One allows for the cultivation, processing, and sale of plants and seeds (dried and fresh), oils, extracts edibles and topicals, both for registered patients (medical use) and the recreational market.
The second permits the sale of cannabis plants and seeds (dried and fresh) and oils for registered patients only (medical use).
The documents state many other licensed producers of cannabis in Canada face similar pressures due to capital market conditions that have challenged the cannabis industry in recent months.
According to EY, "The proposed CCAA proceedings will allow AgMedica to maintain its business operations, preserve supplier relationships and jobs for its employees, and provide stability for the benefit of all the applicants' stakeholders."
AgMedica officials did not respond to requests for comment.