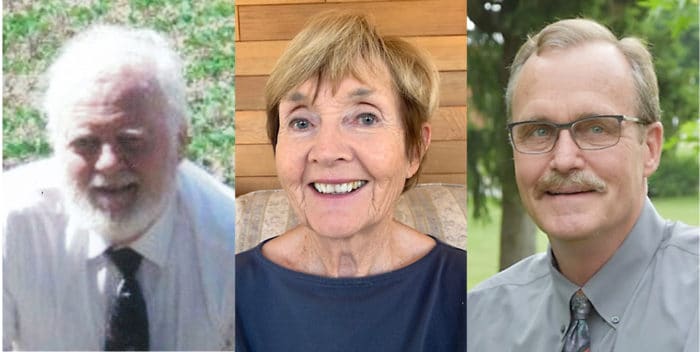 The Kent Agricultural Hall of Fame added three new members recently – Dr. Norman Bradner, Dianne Flook and Dr. Peter Sikkema.
Bradner will always be recognized within the Canadian Seed Industry by his peers and locally within Chatham-Kent seed soybean growers and commercial producers, as the "father of private soybean breeding in Canada".
After spending years in the ag industry in Manitoba, Wisconsin and Indiana, Bradner came to Chatham in 1982. King Agro Inc. brought him in to serve as the company's soybean breeder.
Bradner performed genetic selections locally in his soybean breeding nurseries. His efforts were instrumental in enabling soybean production to grow beyond the late season maturities of the Chatham area.
A number of specific food grade export soybean varieties specifically for Tofu and Natto were grown locally and shipped from King Agro's facility in Pain Court. In 1986, Dr. Bradner released the first of three Natto-type varieties in K86 followed by TK89 for the Tofu market in 1990.
Today, many soybean growers locally and throughout Canada realize attractive contract premiums growing various varieties of export food grade soybeans. Dr. Bradner was at the forefront of this specific niche market with his eye on excellent food grade characteristics in his breeding efforts to meet and develop this growing market.
Flook is a resident of Raleigh Township and is well known for advocating sustainable farming practices, and for creating a better understanding and appreciation of agriculture and farming practices. She is an environmentalist, an agriculturalist, a sylviculturist, and a conservationist.
During her years as a teacher, Flook continued to live on the farm and raised a family in Dover Township.
They lived and worked on a 300-acre farm in Raleigh producing tomatoes, cucumbers, peas for processing, specialty beans, seed corn, and soybeans.
Flook has always advocated for sustainable farming practices such as the benefits of windbreaks, and coniferous trees to farm yields.
For years, she has advocated for the development of trails in the region as well.
Sikkema, a resident of Ridgetown, is recognized as a world leader in weed management in corn, soybean, and cereals to maximize crop yield and net returns for growers; more recently he has focused on the control of herbicide-resistant weeds.
He grew up on a dairy and hog farm in south central Ontario, attended the University of Guelph where he received his BSc (Agr) in 1981 and MSc (Weed Physiology) in 1983. Sikkema accepted the position as Lecturer III at Ridgetown College in 1988 where he taught courses in fruit and vegetable production and conducted research on fruit and vegetables.
In 1997, he joined the University of Guelph as a College Professor with responsibility for weed management in field and horticultural crops. During this time, he enrolled as a part-time student at the University of Western Ontario, completing his PhD in Plant Sciences in 2002. He then joined the Department of Plant Agriculture, University of Guelph in 2003 as an Assistant Professor. He is now a full Professor. He is responsible for weed management in field crops.