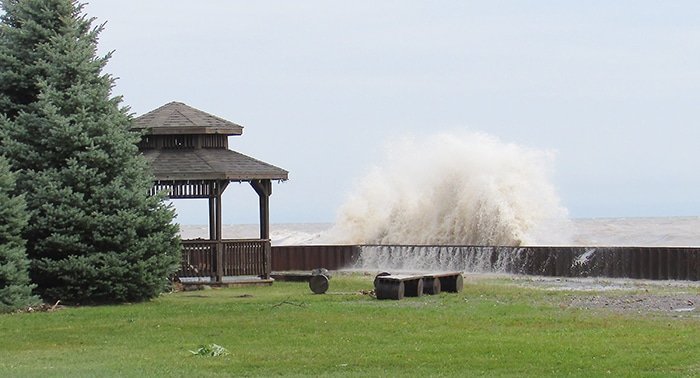 The latest report of the Lake Erie Shoreline Study Team will be shown on Facebook Live Tuesday at 1 p.m.
It will air on the Chatham-Kent Facebook page
Meetings will be held at the Links of Kent Golf Club Event Centre at 120 Indian Creek Rd. in Chatham from 1 p.m. to 3:30 p.m. and 6 p.m. to 8:30 p.m. The same information will be presented at both sessions.
Municipal officials say the meeting will provide the latest update on plans to deal with the Lake Erie shoreline flooding and erosion issues.
The Chatham-Kent Lake Erie Shoreline Study Team will provide an update of activities and present the draft adaptation concepts and management options for the following regions of the shoreline:
High Bluff Areas,
Erie Beach, Erie Shore Drive, and the Dyked Farmland,
Flood-prone Communities around Rondeau Bay; and
Federal Navigation Channel and Rondeau Barrier Beach.
Following the formal presentation and question period, community members will engage in facilitated break-out groups to discuss the adaptation concepts by geographic region.
The smaller-group discussions will give participants an opportunity to evaluate the options using community-based criteria as well as regulatory and legislative requirements. For example, the ability of the options to protect public safety, their permanence and durability, affordability, and benefits to the coastal ecosystem will be reviewed and discussed.