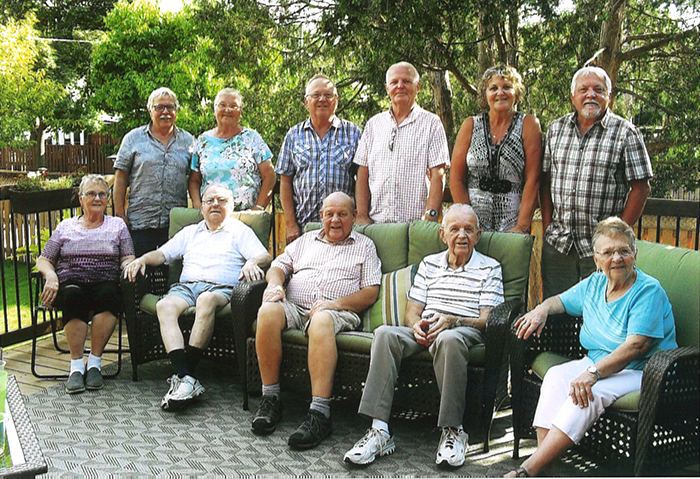 "They came here with 10 children and suitcases."
This from Nancy Vandermeer when talking about her parents, Arend and Aaltje Bisschop, who came to Chatham from Holland in 1949.
Vandermeer, one of three children who were born in Canada, said the Canadian military effort that helped liberate Holland during the Second World War played a big role in where her parents chose to go.
It was also something the family showed respect for each Nov. 11, attending the ceremonies at the Chatham cenotaph en masse without fail for many years.
"My father just felt that this was the country that helped us in times of war, and because Canada wanted immigrants, they made the choice," Vandermeer, now 65, said of her parents.
Furthermore, every man in Holland had to sign up to serve in the military back in 1949. Vandermeer said her father didn't want that for his sons.
The Bisschop family was to come to Canada in May of 1949, but Vandermeer said her mother, pregnant with her 11th child, couldn't initially get health clearance. She received clearance three months later and the Bisshops went to France, boarded a ship and landed in Quebec City on Aug. 15. They left for Chatham by train shortly thereafter and arrived Aug. 19.
Vandermeer said the minister of the Christian Reformed Church, Rev. Vanderzeil, greeted the family as they came off the train.
"He helped them transition," Vandermeer said.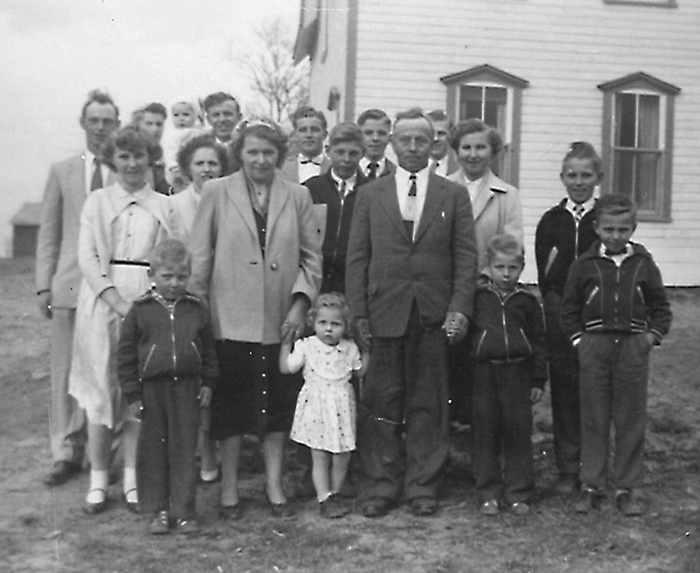 In no time, her father, and her oldest brother and sister had obtained jobs.
The family eventually bought a small home on Edgar Street, but in 1956 moved to the country, just outside of Thamesville and purchased a farm with a four-bedroom home with no indoor plumbing.
Vandermeer recalled how cramped living there was.
"I slept in my crib in my parents' room until I was three. Whenever one of my sisters was away, I'd get to sleep in a real bed," she said.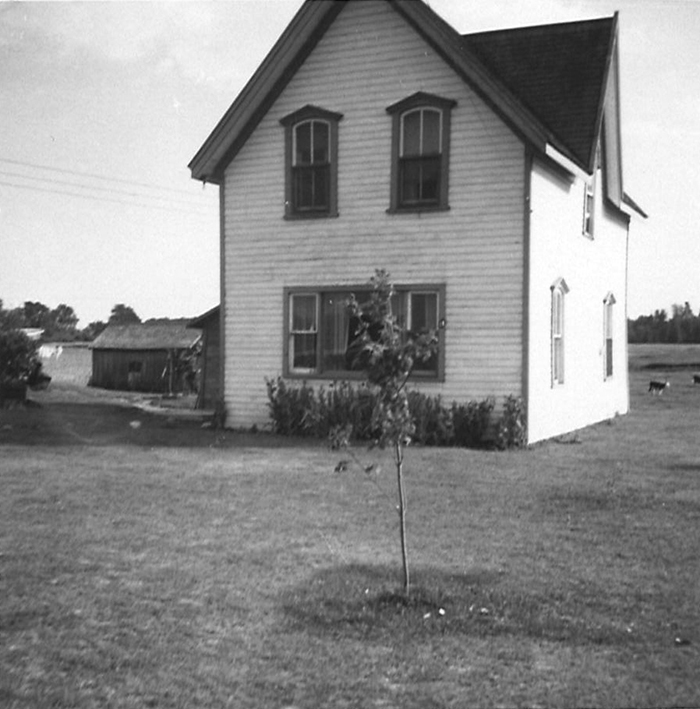 Growing up on the farm, with three or four children per bedroom, in the 1950s was challenging. But the kids didn't complain.
"We never thought of ourselves as poor. We were just happy kids," Vandermeer said. "There were a couple of years I remember where we didn't have a lot of money. I couldn't get a pair of new shoes or a new coat. We would just have hand-me-down clothes," she said.
Furthermore, there was a strong support system in place in Kent County at the time.
"The Dutch community helped each other. They were all in it together. There were so many new immigrants in the late '40s and '50s," Vandermeer said.
She said her parents embraced living here, and never ceased to respect and thank the Canadian soldiers who fought to liberate Holland.
"They loved being Canadian," she said of her parents. "Every Remembrance Day, rain or shine, we would load up our vehicles in Thamesville and we'd go to Chatham. Every Remembrance Day by about 10:30 a.m., we would all be standing by the cenotaph. And you faithfully went. You were quiet about it all.
"They remember that they were free in Holland because of the soldiers from Canada who died in that war. They never missed a Remembrance Day when I was little."
She and her transplanted siblings shared the same beliefs.
"We're Canadian; we're proud to be Canadian. We wanted to share that fact with people," she said.
As for the Thamesville-area Bisschop home, it remained in the family until 1982 and for years was a place of gathering for the siblings as they grew up and started families of their own.
"One of the things I remember most is my mother loved families. She'd have families come on various holidays, but she would rotate it around. Three for Christmas, three for Easter, etc.," Vandermeer said. "There was always room for another person who was alone too."
Aaltje passed away in 1978, while Arend followed in 1992. Their legacy of respect lives on through their children and their children's children.
Earlier this year, on Aug. 19, Vandermeer held a reunion for her surviving siblings. Of the nine sons and four daughters of Arend and Aaltje, seven sons and all four daughter are still alive today.
The day also marked the 70th anniversary of the date their parents brought the family here: Aug. 19, 1949.
"I invited all my brothers and sisters together. We sat and had supper and I let them all reminisce. I heard stories I had never known," Vandermeer said.
The sons and daughters of Arend and Aaltje Bisschop have a tradition of their own. Every Boxing Day, they gather with their children and grandchildren for a potluck meal at First Reformed Church on Tweedsmuir Avenue in Chatham. Vandermeer said between 80 and 120 people typically show up for food, family fun and skating at the arena, which they rent.
"Each year, we pass the hat. Whatever money we get, we donate to charity," she said.
The charity of choice typically changes every year, and those charities get between $600 and $1,000 from a family that continues to show its appreciation for being accepted here seven decades ago.