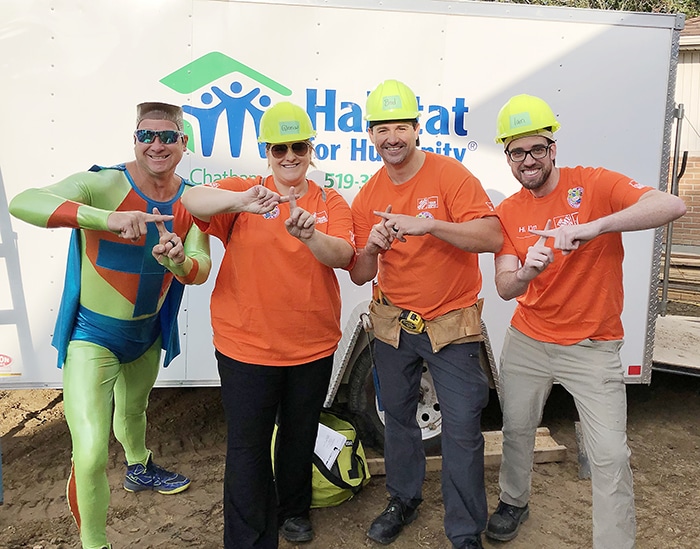 Capt. Positive is busy these days with all the positivity taking place around Chatham-Kent.
He took the time to stop off recently at the Habitat for Humanity Chatham-Kent home project on Woods St. in Chatham, at the same time a crew of positive volunteers from Home Depot was on hand.
They built a back deck on the house with materials Home Depot also donated. Members of the Chatham-Kent Professional Firefighters Association also worked on the property that day, building a fence.
Comments
comments