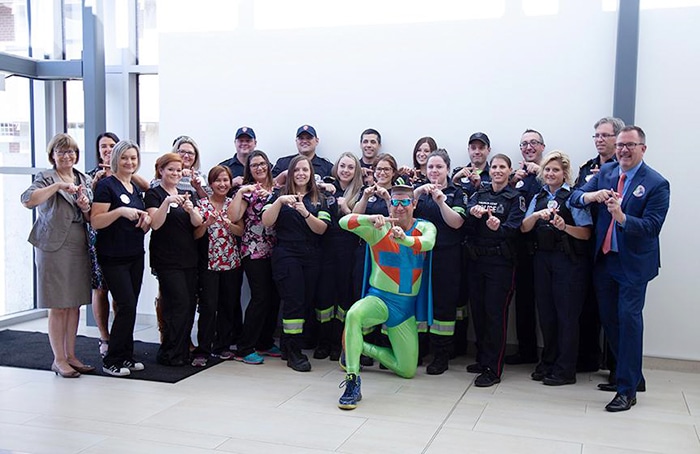 Chatham-Kent Health Alliance (CKHA), along with local First Responders, are positively delighted to celebrate First Responders and Healthcare Day for this year's 12 Days of Positivity in Chatham-Kent.
In celebration of the day, CKHA welcomed representatives from Chatham-Kent Police Services (CKPS), Chatham-Kent Fire and Emergency Services (CKFES) and Chatham-Kent Emergency Medical Services (CK EMS) to CKHA's Chatham and Wallaceburg sites to spread positivity during the lunch hours.
First Responders assisted CKHA staff to deliver lunches to patients and visitors as they served in Café Grand as well as patient units.
The opportunity provided First Responders and the community with a wonderful opportunity for positive engagement and community building.
"Our community safety and health partnerships are vital in helping us achieve the best health and well-being in Chatham-Kent," said Lori Marshall, President and CEO, CKHA, in a media release. "Celebrating First Responders and Healthcare Day gives us the opportunity to recognize our First Responders as well as our staff, physicians and volunteers for the important work they do every day."
This is the third annual 12 Days of Positivity, an initiative developed to spread positive thinking and acts throughout the community of Chatham-Kent. For more information on the 12 Days of Positivity, visit www.positivitydayinck.com.
Comments
comments