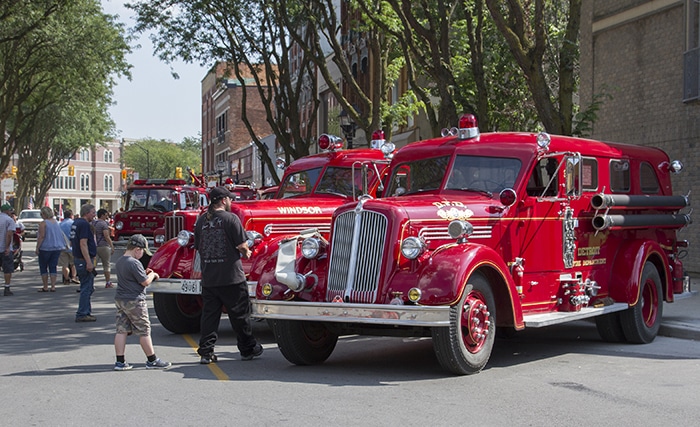 Another busy weekend is behind us in Chatham-Kent, from FireFest to ThunderThrust to Boxes and Blankets, Festival of Golf, etc., etc.
Summer was jam-packed with festivals, concerts, special events and more locally produced goods and produce than you can imagine, and still, with the warm weather sticking around, we have plenty to see and do in C-K.
Our community, from Bothwell to Wheatley, Wallaceburg to Erieau, has given us a plethora of amazing events to attend.
Add to that the lakes, trails, beaches, conservation areas and our provincial park, there is never an opportunity to be bored unless you actually want to do nothing.
People who bemoan the lack of things to do have never hiked the marsh trail at Erieau, or picked berries at Pardo or Parks, or went fishing or canoeing in Mitchell's Bay, along the Sydenham or Thames rivers or hit up the craft beer producers or local wineries. Then there are the lavender fields, the honey and maple syrup producers and freshly picked root vegetables available at roadside stands across C-K.
With Positivity Week underway, it's a great time to see our community for its tremendous worth and all the incredible people and places it has to offer us – for families, for seniors and young people as well.
On any given weekend, there will probably be an interesting event to go to, whether it's at a museum, gallery or theatre, and there is always plenty to do for those who like the outdoors. Hunting, fishing, horseback riding, archery and gun clubs, hiking, biking – we have it all.
Now if we could just find the perfect way to communicate all that to people who say, "I didn't know that was going on," when it was in every local paper and on the radio and on social media…
But you have to take the time to pay attention rather than expect someone to hand deliver the information to your front door. Oh, wait, in Chatham, at least, we do just that.