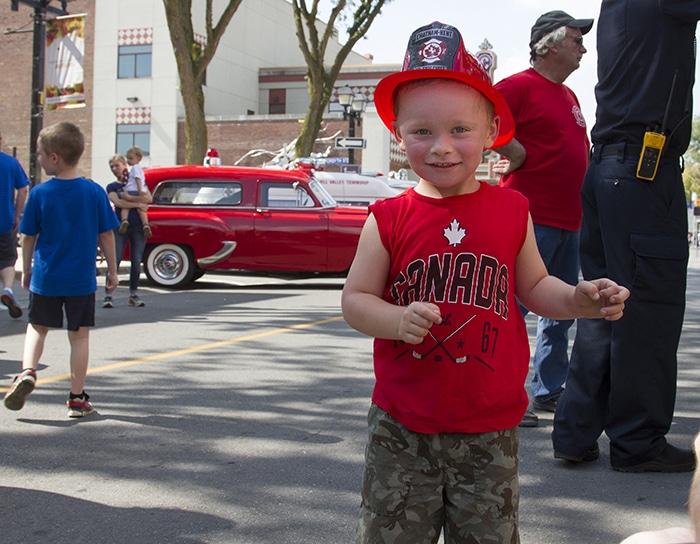 With his firemen's hat, Alex Lammens, 3, enjoyed this year's FireFest event held in Downtown Chatham on Saturday.
The popular event included a parade in Thamesville on the Friday night and included safety demonstrations, face painting and more along with the large display of fire trucks.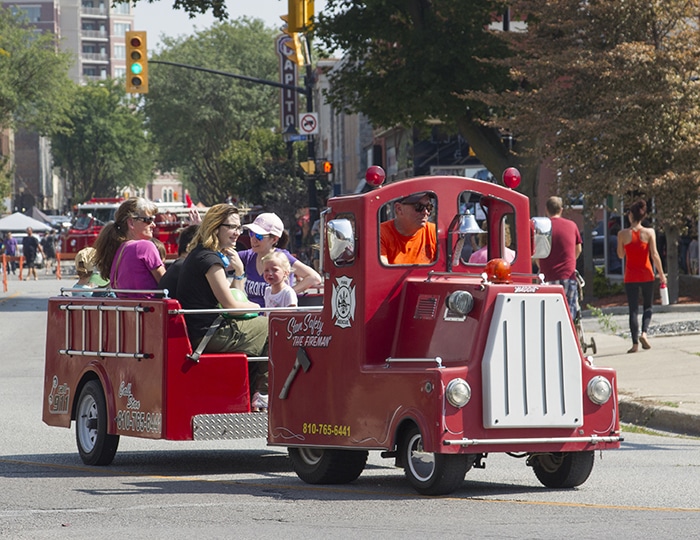 Kids and adults alike enjoyed a ride on Stan the Magical Fireman's truck at this year's FireFest.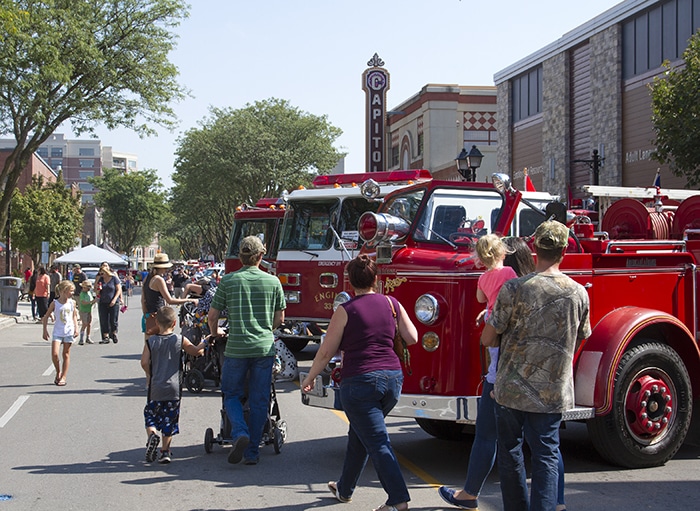 Throughout the day, lots of visitors travelled through Downtown Chatham to see the large assembly of fire trucks at this year's FireFest Saturday.