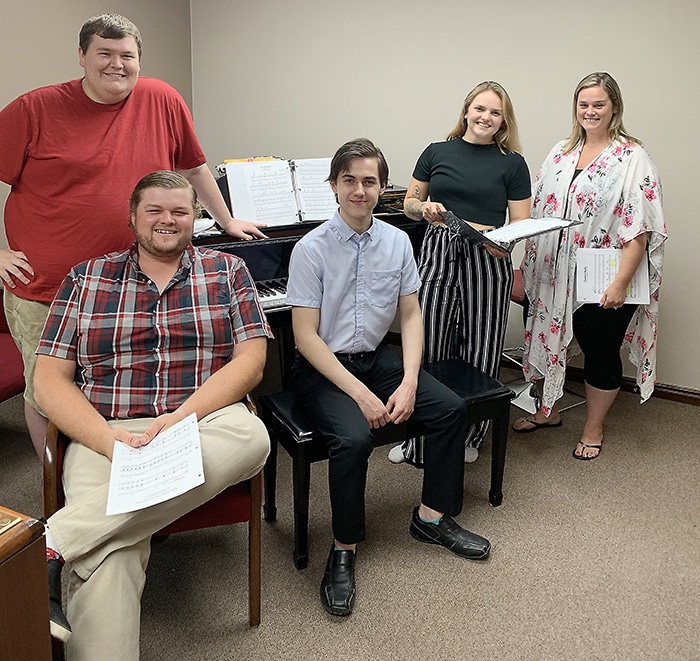 City of Stars, a Gala Dinner and Show that will feature guest stars from past Saturdays at 7 concerts, will be held at the John D. Bradley Centre on Sept. 21.
As the sanctuary of St. Andrew's United Church, the regular venue for Saturdays at 7 concerts, will be closed for three months this fall for restoration work, this event will be held at the John D. Bradley Centre.
This provides an opportunity for the congregation and the community to come together to enjoy a special dinner and Saturdays at 7 evening of entertainment in support of the Join the Journey Building Restoration Fund, church officials said.
The restoration work includes reinforcement of the roof to protect the sanctuary for generations to come.
The City of Stars program will showcase the musical treasures of Hollywood film from which some of the greatest songs in the last century have come. Beginning in the roaring 1920s, music started to be placed in many shows.
City of Stars will highlight many of these famous songs as it travels to each decade from the 1920s all the way to the present. Some of the selections include The Wizard of Oz, Meet Me in St. Louis, Annie Get Your Gun, Breakfast at Tiffany's, Charlie and the Chocolate Factory, A Star is Born, Top Gun, Titanic, and many more.
Guests will socialize to a three-piece jazz trio before the show when music of each decade from the 1920s to the 2000s will be interspersed between dinner courses of appetizers, a buffet dinner and dessert.
Some of the guest stars will include Andrew Derynck, Xander Bechard, Nohl Egan, Greg Simpson as well as Christine Baribeau, Stacie Dengel, Victoria Kimmerly, Erica Green, and Megan Whalen.
Saturdays at 7 at St. Andrew's concerts, the brainchild of music director of St. Andrew's United Church, Devon Hansen, feature the church's music ministry as well as community members and talent outside the community.
The purpose of the series is both as community outreach and a way to raise funds to support the music program.
Programs are planned to provide a variety of music experiences for everyone, all for a donation to freewill offerings.
Tickets for City of Stars may be purchased at the church office, 85 William St. S, Chatham, Monday to Thursday 9 a.m. to noon, and 1 p.m. to 4 p.m. Tickets are $100 (with a $45 tax receipt) or a table of eight for $750 (with a $360 tax receipt). Sept. 15 is the deadline for ticket sales.
For further information call 519-352-0100 or visit www.standrewschatham.org.
Comments
comments