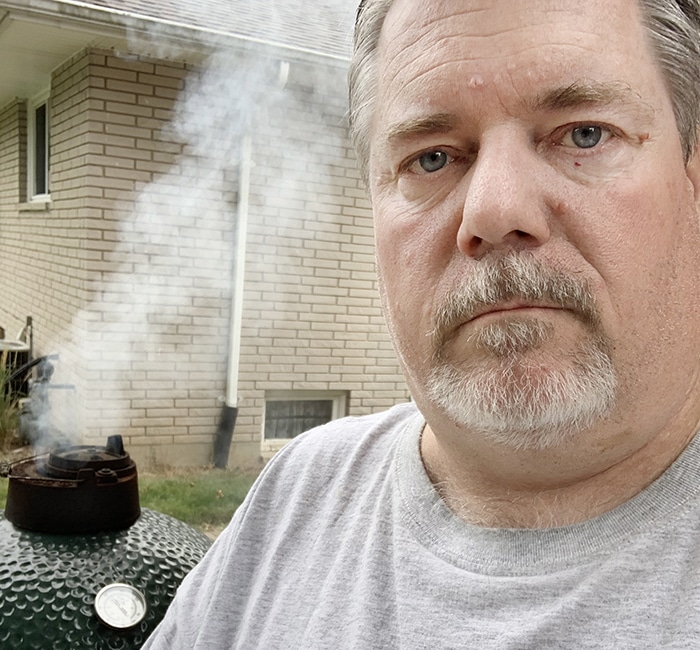 As I sat in our backyard on a recent Sunday, the smell of wonderfully seasoned chicken wings wafting up from our Big Green Egg grill, I came to realize I let my family and friends down this summer just by not barbecuing more.
The Egg needs a good workout, and when that happens, we enjoy some tasty food.
On the weekend in question, we benefitted from taking some time to grill and chill.
On the Saturday, with our kid off to a friend's place that afternoon for a sleepover, Mary Beth and I went shopping – to meat markets.
Our first stop: Lenovers. We promised friends we'd cook up some of the tasty wings that they missed the previous weekend at another Corcoran Backyard Event.
I called ahead late morning to ensure they had a healthy dose of fresh wings on hand. They did.
But we got there shortly after 2 p.m. and that healthy dose had dwindled. I wanted to order four pounds of wings, only to see the guy right in front of me snag the last of the fresh wings in the store.
My wife reminded me this is what can happen when I write about things. I had mentioned the pterodactyl wings Lenovers had that very week in my column. And they vanished in front of me on Saturday.
Thankfully, they did have frozen wings that were just as big. But they were not split, and included the tips.
No problem, flipping one big wing is easier and quicker than two smaller pieces. Plus, they were cheaper per pound.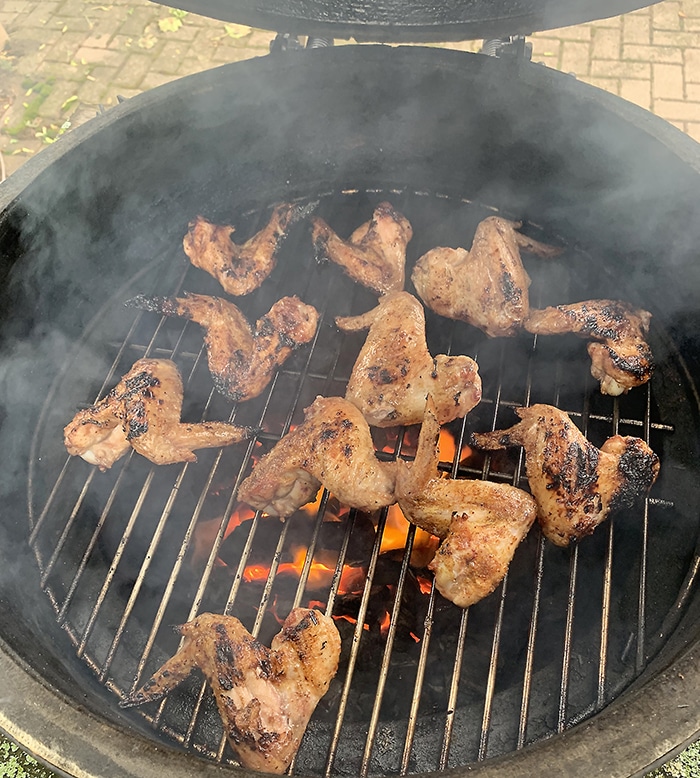 Two boxes went home with us, probably about seven pounds of wings.
Next up, we stopped at Schinkels' and discovered a Sriracha Teriyaki sauce that looked like it would be awesome on steak and other meat.
After a great chat with Cory about smoking and barbecuing, sauces and meat, he went off and cut us a couple of beautiful ribeye steaks. We snagged a couple of shrimp kabobs, and some potatoes, plus a bottle of Rufus Teague barbecue sauce.
Mary started the potatoes in the microwave, then sliced them in half and added seasoning and spice and we finished them on the Egg.
I screwed up on the ribeyes, cooking them a little long. They came off medium to medium-well rather than medium rare. But the Egg, and the quality cut of meat, made sure all was well.
We could cut our steaks very easily with a butter knife. We only used some salt and pepper on the steaks this time around, and they were delicious.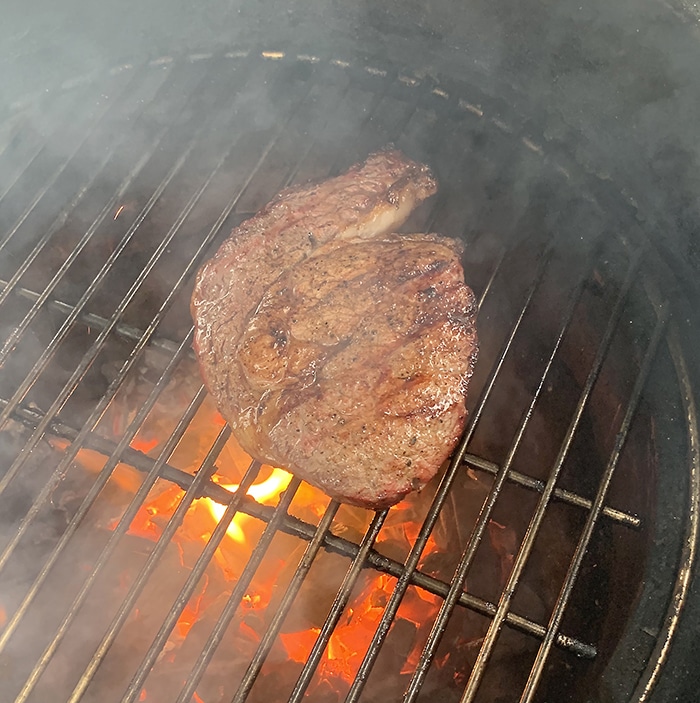 The potatoes and shrimp were pretty great as well.
The next day, friends Pete and Arlene popped by and we had some more fun with the Egg, despite the rain that day. It cleared off long enough for me to cook up more shrimp, this time in garlic butter, followed by the prosciutto-wrapped asparagus, and then all the wings.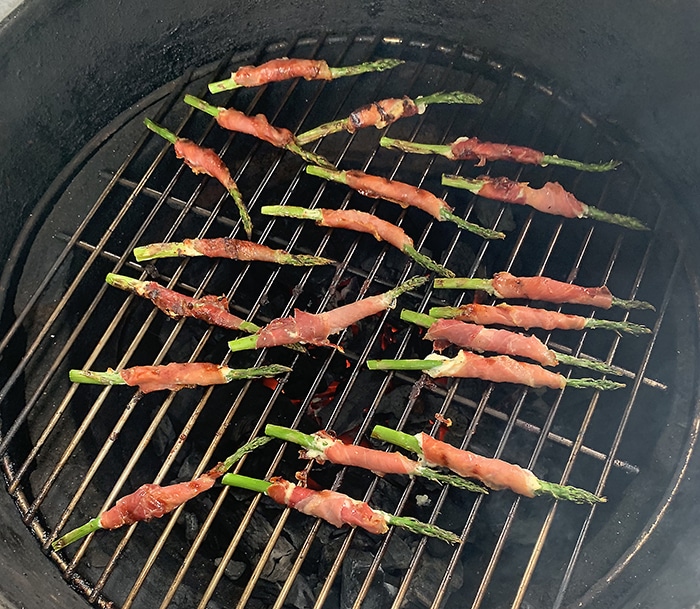 Add to that guacamole dip, and a cheese-spinach dip and pot stickers, and we had a great meal. Too filling, and there were a lot of leftovers.
We capped off the fun by doing smores cones. We've done this before, but not for a while. You get small waffle cones or sugar cones and fill them with layers of chocolate chips, mini-marshmallows and crushed graham cracker. You them put them on the grill for five to seven minutes.
I have a metal pepper stand for cooking stuffed jalapeno peppers, so we had the perfect stand for doing the cones.
Nothing fancy for dessert, just a nice change.
Comments
comments