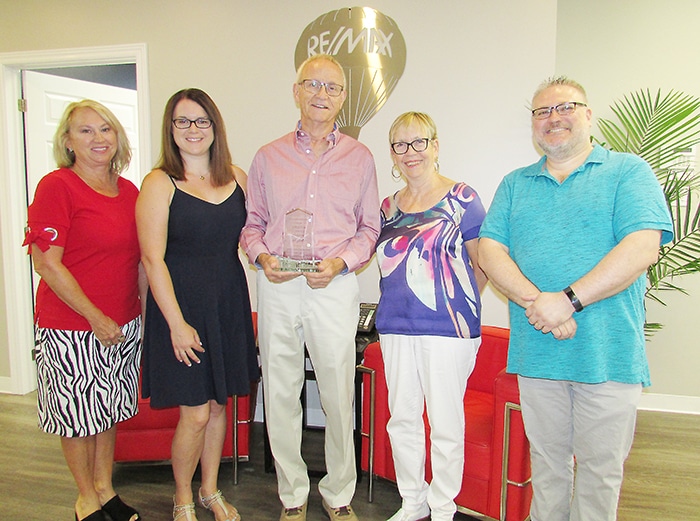 Tony Hill and his wife, Jennifer, came to Chatham-Kent from Toronto nine years ago with a simple plan: work for a couple of years, meet new friends and retire.
But life is never simple.
Tony and Jennifer spent seven more years than planned working in local real estate for Re/Max Chatham-Kent.
But now, Tony said it is indeed time to step aside and enjoy some more free time.
For Tony, that free time comes after five decades in the real estate business, the first 41 of which were spent in the Greater Toronto Area.
On Friday, representatives from the Chatham-Kent Association of Realtors thanked Tony for his years of serving their industry.
"The idea was to be here for a couple of years, meet some people and retire, but then we got involved," he said.
Tony and Jennifer quickly became embedded in C-K, with Tony serving at one point as the president of the Chatham-Kent Chamber of Commerce, and Jennifer as president of the Rotary Club of Chatham.
As for the future, the Hills plan on taking things easy.
"We're going to go home, let the dust settle. We both love to travel," Tony said.