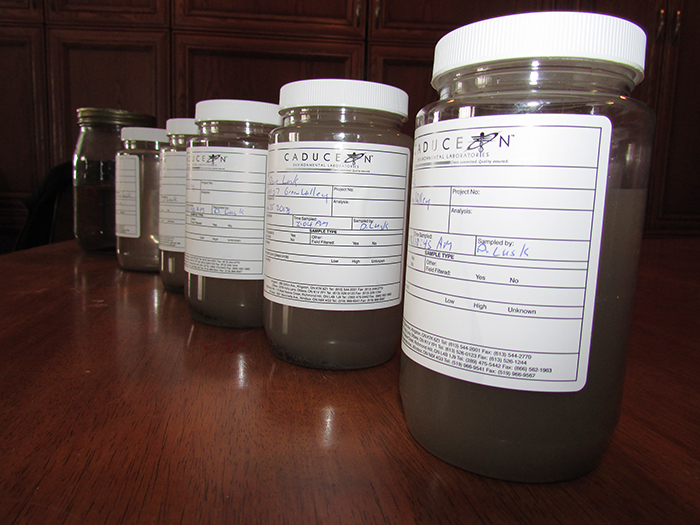 Charges filed against three wind farm companies with projects in Chatham-Kent, and the provincial government by a Chatham-Kent resident are being heard in court this week, and although he declined comment initially, the current Environment Minister wanted to set the record straight.In an e-mail to the media, Minister Jeff Yurek said he wanted to "clarify" details being reported about the charges brought by Christine Burke to a Justice of the Peace regarding her issues with a well contaminated with black sediment and what she said in court documents was lack of action to protect her well from contamination.
The wind farms, East St. Clair and North Kent Wind, were approved and built while the Liberal government was in power. Yurek, in his statement, made reference to that fact.
"In recent media reports, there is no mention that the decision to approve the wind projects in question were made by the previous Liberal government," he said in his e-mail. "While the resident chose to name me in the charges as the current minister responsible for this file, it is my hope that future media coverage will accurately reflect the fact that these decisions were made under the previous Liberal government, and it is Liberal environment ministers like Glen Murray who forced wind projects into the backyards of unwilling communities and municipalities across Ontario.
"The previous Liberal government consistently showed a complete lack of respect for the people of Ontario, which is why within weeks of taking office, our government kept our promise to cancel and wind down over 700 wasteful and unnecessary energy projects – saving Ontario ratepayers $790 million," he continued. "My colleague, the Deputy Premier and Minister of Health, has already taken action and formed an expert panel of independent third-party professionals to carry out a health hazard and impact assessment."
The health hazard investigation was announced by Labour Minister and area MPP Monte McNaughton just a week before Burke's lawyer announced her complaint was seen to have merit by the Justice of the Peace.
Yurek said as minister, "I am taking the public's concerns about wind projects very seriously and will continue to stand with the families living in Chatham-Kent to make sure what happened under the previous Liberal government never happens again."