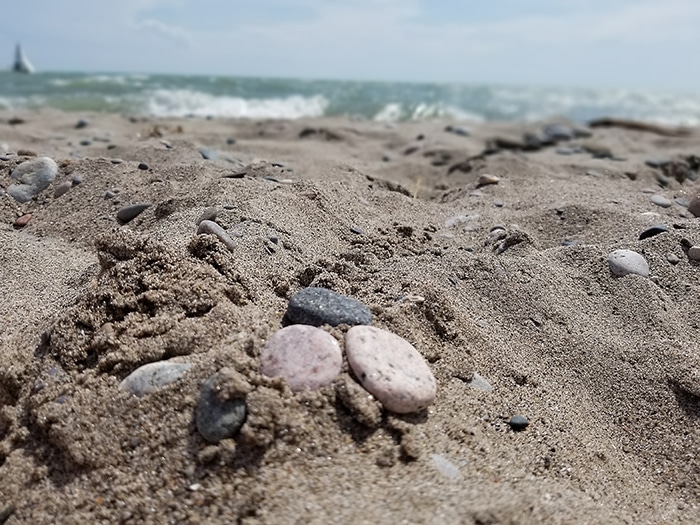 Shannon Paiva encourages everyone to take the time to stop and smell the roses…or just look around and see all that Chatham-Kent has to offer.
Paiva, the supervisor of tourism development for the municipality, said if people slowed their lives down, they'd see all that is going on around us.
All around Chatham-Kent there are "little pockets of surprise," she added.
"We look at all the events we try to promote and attend. But there is something happening every single weekend in Chatham-Kent, and many times there are two or three things happening at once," she said. "For example, we had RetroFest, the Thamesville Threshing Festival and the Pain Court Tractor Pull all in one weekend. And on the Sunday that weekend, we had the Erieau Boulevard of Dreams. A day after RetroFest and we had just under 150 cars on the boulevard in Erieau.
You just have to open your eyes and see what's around you."
Most every community offers unique things taking place.
"We're fortunate that every community has its own claim to fame of sorts in terms of local festivals and events," she said. "And it's great to see people getting out and exploring what is in our own backyard."
She points to this coming weekend's Cherry Fest in Blenheim; WAMBO in Wallaceburg and the Old Autos Car Show in Bothwell, both in August; Buxton's Homecoming in September; and more. In fact, the list goes on and on.
"It's tourism at its best. We're all tourists in our own backyard because of it," Paiva said.
To out-of-town visitors and local citizens alike, Paiva offers this challenge: get off Highway 401 and take the roads less travelled – literally.
"Drive through Chatham-Kent. People are impressed with what we have. There are so many things you can actually do and see," she said.
And it is not just weekend events. Having one Great Lake (Erie) and one near Great Lake (St. Clair) on our borders is a bonus as well. Dip your toes in the water at the beaches, enjoy the view, or drop a line in the water.
But there is also the rich local history. With various parts of the municipality recognizing the area was the terminus of the Underground Railroad, and the reality that skirmishes raged up and down the Thames River during the War of 1812, the very land can tell stories.
"Travelling down Longwoods Road, people always stop at the Tecumseh Monument (between Bothwell and Thamesville). We're getting a lot more questions about it."
To the south, a trip down Talbot Trail (well, away from where shoreline erosion has closed part of it in West Kent) provides regular views of Lake Erie, as well as some other touristy options.
"Highway 3 is typically a great motorcycling cruise or a 'road less travelled,'" Paiva said. "You can just pull off and look at the beauty we have. The water is right there. And there are plenty of stores along the way."
Paiva encourages residents to do two things: take advantage of municipal resources, and get to know what's going on in our municipality.
"We're all ambassadors of tourism. We have a significantly higher percentage of visiting friends and relatives than other places. It's incumbent upon us to know what's going on. Our visitors can in turn pass that information on," she said. "If we don't know what's in our own backyard, how can we expect our visiting friends and relatives to know?"
She also encourages people to reach out to CK Tourism.
"We want people to give us a call. If you have people coming from out of town, we can put together some information to give them," she said.
To reach out, e-mail the department at cktourism@chatham-kent.ca or call the municipal office at 519-360-1998.
The information sharing is something they also offer local businesses.
"For a business that is hiring new people, we can help them see the assets and what there is to do around Chatham-Kent," Paiva said.