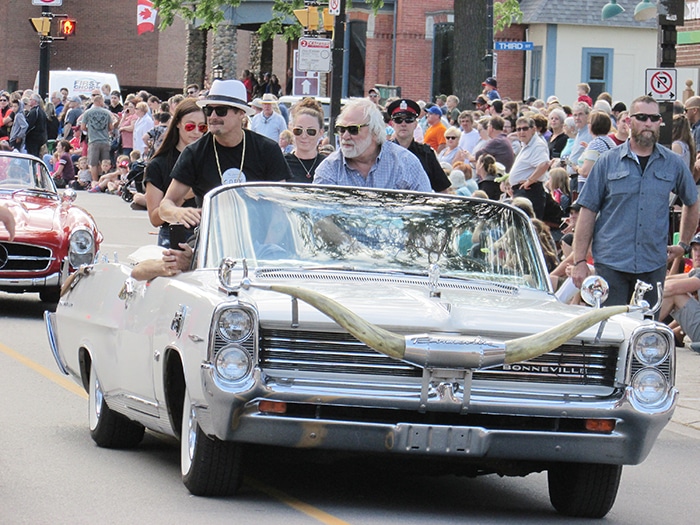 Kid Rock and RM Sotheby's founder Rob Myers check out the crowds Friday night during the RM 40th anniversary parade in Chatham.
Kid Rock, honourary parade marshal, brought along his Nudie Cohn-designed Pontiac Bonneville for the event.
People and cars packed Chatham's downtown and RM Sotheby's grounds over the weekend, taking in all the sights and cars.
Photos by Mary Beth Corcoran and Sarah Schofield.
Comments
comments