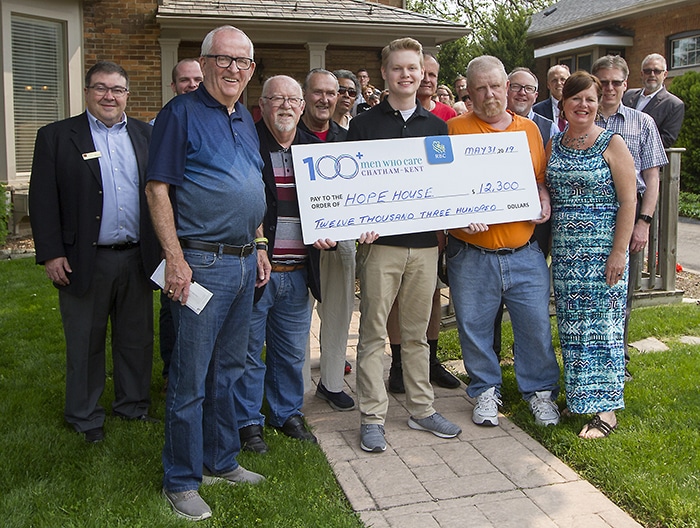 Members of the 100+ Men Who Care of Chatham-Kent present a $12,300 cheque to The Mental Health Network's Hope House executive director Kelly Gottschling on May 31 outside of the Raleigh Street location.
Grade 11 student Ethan Gilhula who had previously delivered a speech to advocate for the not-for-profit organization, was also on hand to be a part of the event.
The Mental Health Network provides understanding and assistance to those who are affected by mental illness through programs, education and peer support groups.
Comments
comments