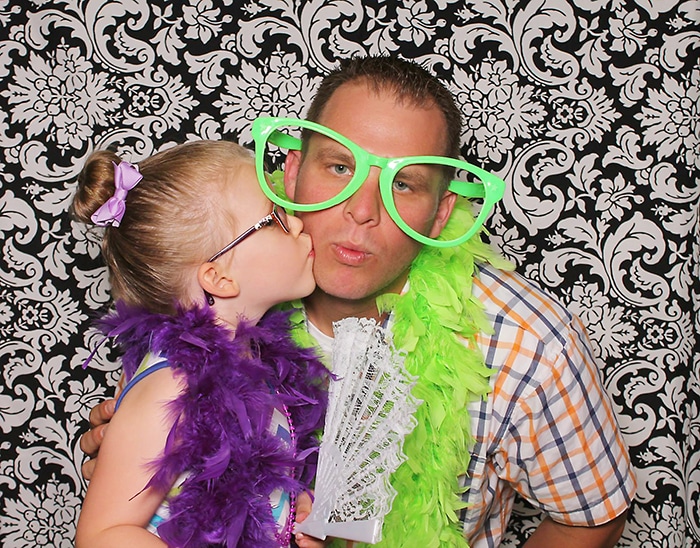 For the sixth year, girls and their fathers will have a fun date night with dancing, games and fun, but this year will have a little extra thanks to generous community donors.
The Chatham-Kent Children's Safety Village said TekSavvy is the Décor Sponsor and will be providing "The Wizard of Oz" theme for the WINMAR Daddy & Daughter Dance on June 14.
"This is the first time that we have had a theme, so we are very excited to have the support of WINMAR, TekSavvy, Pure Dance Academy, Thompsons Limited, the Knights of Columbus Father James Assembly, and can't wait to see the expressions of all the girls attending this year," said Barb Lovell, Executive Director of the Chatham-Kent Children's Safety Village.
This event has generated support from the community supporting the Chatham-Kent Children's Safety Village.
"There is never a dress code; everyone can just come as you are," Lovell noted. "Having the Wizard of Oz theme this year is really going to be spectacular and the community has really come out to support this event."
She added, this year, there will be some extra surprises.
"We will be giving away a few tickets thanks to Thompsons Ltd., some random lucky girls will be drawn to get their hair done up for the event thanks to St. Clair College Hair Stylists class, Value Village will be providing discount racks for dads and daughters, and Collins Formal Wear will have a rental package for dads to rent a suit and have his vest and tie match his daughter's dress," Lovell explained.
She said some dads bring all their daughters, including one dad who brought four, and some people bring their whole neighbourhood.
Tickets are on sale at CKTickets.com or by calling 519.354.8338. The cost is $50/Couple (one dad/one daughter) and each additional daughter is $10.
Doors open at 5:30 p.m. at the John D Bradley Convention Centre, with pizza at 6 p.m. as well as an Endless Sundae Bar, Dance with Party Time DJ until 9 p.m., Unlimited Photo Booth by Captured Moments, and Card Making with the Paper Pickle.
The event has grown over the years, Lovell noted, from its start at the Safety Village, then Deer Run and now the big ballroom at the Bradley Centre.
"We had 250 people last year, and now at the Bradley Centre, we can reach that many more people with new sponsors this year," she explained. "It's been slowly growing and it's so exciting with TekSavvy coming on board with the Wizard of Oz theme, it's going to blow the kids' minds."