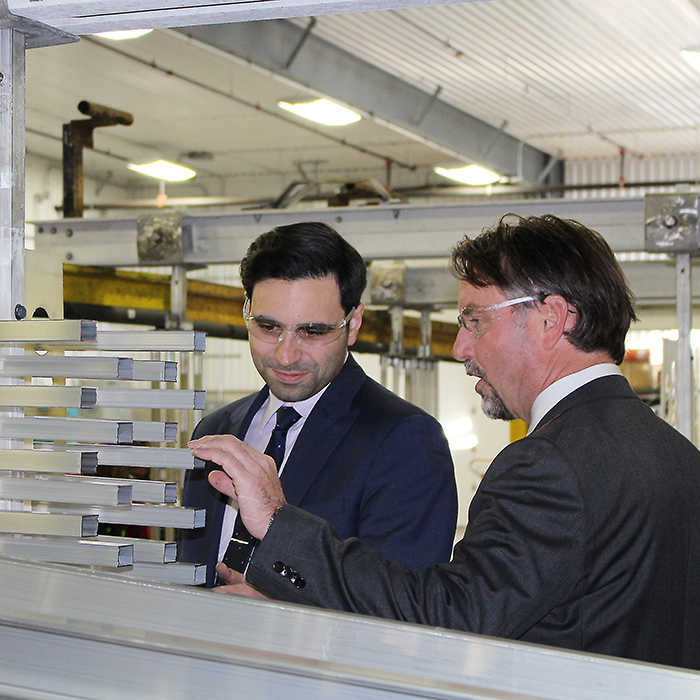 News that Chatham's Dajcor Aluminum is opening a plant in Kentucky may have caused a few hearts to skip a beat recently.
A total of 265 people work at the local plant. But, according to Dajcor president and CEO, Mike Kilby, as well as Jamie Rainbird of the municipality's economic development services, expect business as usual at the local outlet.
Naturally, it would be great to see the expansion take place here, but Kilby said to increase his corporation's reach to new markets, a plant deep in the U.S. was necessary.
Eventually, he hopes the facility in Hazard, KY, will be about the same size as that of the Chatham operation, but expects it will take years to ramp up to that level.
Dajcor's head office is to remain in Chatham, a key signal Kilby has no plans to move the operation.
Rainbird sees the expansion as great news.
"This is a good example of a local company that has succeeded, grown and expanded. They've taken advantage of new markets and opportunities. We always encourage that," he said.
On top of this, Kilby said the staff at the Chatham Dajcor facility are a huge reason Dajcor is able to grow into the U.S.
The workforce's dedication has been an integral part of Dajcor's growth.
Naturally, there is some initial trepidation in regard to the expansion. Too often in the past we've seen businesses shut down plants here to relocate their manufacturing operations south of the border, or even in Mexico (right, Navistar?), leaving local workers high and dry.
But this time around, the head of the company is a local citizen, one who sings the praises of the Chatham workforce.
Sporting chances
It's heartening to see the Toronto Raptors reach the NBA finals for the first time in their 24-year history.
The Raptors, who entered the league in 1995, will face the powerful Golden State Warriors.
Speaking of sports, for the first time since 1970, the St. Louis Blues are in the Stanley Cup Finals. Check out Mike Bennett's great story on former Blue and longtime Chatham resident Gary Sabourin on page 15.