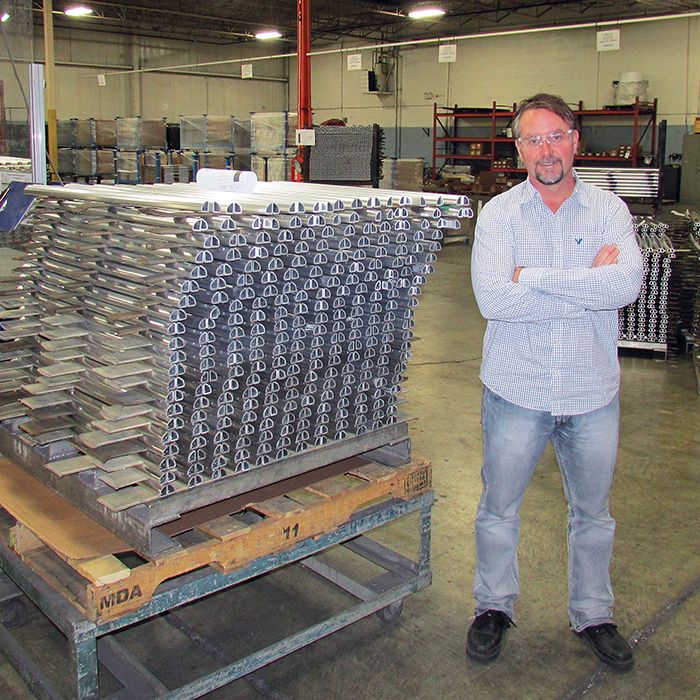 Chatham-Kent's Dajcor Aluminum has plans to spend upwards of $20 million to expand into Kentucky.
Mike Kilby, president and CEO of Dajcor, confirmed to The Chatham Voice his company will invest about $19.6 million to set up a new facility near Hazard, KY. Eventually, the operation is hoped to have 265 people working there.
It's all due to the fact the C-K plant is getting cramped, as well as to open up new opportunities.
"Our facility here is growing towards capacity. We expect in the next year we'll need additional capacity," he said. "There were some incentives and reasons to further our reach into the States. Kentucky has rolled out the red carpet for us. It's a good location for us."
Dajcor makes aluminum parts and products for a variety of industries, including automotive, light rail, marine and recreational.
Kilby added logistically it makes sense to set up the additional operation in Eastern Kentucky too.
"We have some existing customers that straddle the border asking about supply in the States," he said. "It's just geography. To ship from here way down into Kentucky, geographically, the shipping costs make us less competitive. This way, we can further our reach into the U.S."
The planned expansion won't impact local operations, Kilby said, adding it's business as usual, with plans to grow a bit more in C-K as well.
Here in Chatham, Dajcor employs about 265 employees, the same number they hope to eventually have in Kentucky.
Kilby stressed the Chatham-Kent employees are a huge reason Dajcor is able to grow into the States.
"It's really the people here at this plant, and our success, that's made it possible to expand into the U.S.," he said. "Expect more good things to come."
Jamie Rainbird, manager of economic development for the municipality, said he couldn't be happier for Kilby and Dajcor.
"This is a good example of a local company that has succeeded, grown and expanded. They've taken advantage of new markets and opportunities. We always encourage that," he said. "It's a good-news story."
Rainbird stressed the company isn't leaving Chatham-Kent, but rather is expanding.
"This is just a local company growing beyond Chatham-Kent," he said. "We would always encourage C-K companies to expand and grow beyond our borders. The head office will continue to be here."
But in Kentucky, the investment won't take place overnight.
He anticipates opening the aluminum extrusion and fabrication plant, which will be located in a vacated factory, by the fall. But the operation could take years to reach full capacity.
"The investment horizon is over the next five years to grow that plant out," he said.
Kilby purchased the company, then known as Daymond Aluminum, in May of 2010.
He said the early years were difficult, as the economy headed south shortly after the time of purchase.
Once it rebounded, however, it headed skyward.
"The business has really taken off. We've enjoyed compounded growth year over year of 30 per cent or more," he said.